We're very proud to report that three Old Boys were recognised in the prestigious Queen's Birthday Honours List.
The Queen's Birthday Honours List recognises Australians for outstanding excellence, achievement or meritorious service.
Congratulations to this year's recipients and their families:

event date: Tuesday, 26 June 2018

Professor Frank Vajda
Professor Frank Vajda AM (MHS exit 1953), a neurologist at The Royal Melbourne Hospital, was awarded an Officer of the Order of Australia (AO) on Monday for distinguished service to medical education in the field of clinical pharmacology and the genetics of epilepsy, and to the promotion of humanitarian values.

Professor Vajda has dedicated his life's work to helping women with epilepsy have children. Internationally, he has led the charge in understanding the complications associated with epilepsy drugs and pregnancy.

He was one of the first investigators to actively study the effect of epilepsy drugs on unborn babies by setting up the Australian Pregnancy Registry (APR), the world's most comprehensive pregnancy epilepsy database, which is now based at The Royal Melbourne Hospital.

Professor Vajda has also dedicated his life to honouring Raoul Wallenberg, a Swedish diplomat who saved tens of thousands of Jews during World War II, including Professor Vajda and his mother. He has endowed the Raoul Wallenberg Awards for Humanity and Public Service at Melbourne High School since the mid 1980s, and, in 2013, Professor Vajda was instrumental in the decision by the Australian Government to bestow honorary citizenship on Mr Wallenberg.

Dr John Taylor
Dr John Taylor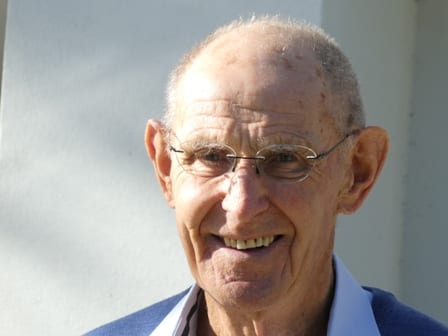 Dr John Taylor (MHS exit 1955), currently a member of the Scientific Research Committee at St John Of God Hospital Group, was awarded an AM – Member in the General Division – for significant service to medicine as a urologist and urogynaecologist, to medical education, and to the community.

Based in Western Australia, Dr Taylor served as a visiting consultant urologist at Fremantle Hospital between 1974 and 1993. He was also a visiting consultant in the Urogynaecology Department at King Edward Memorial Hospital for Women, Subiaco, from 1983 to 2007.
He is the former Chairman of the Special Advisory Group of Female Urology for the Urology Society of Australia and New Zealand, and served as Chairman of the Urogynaecology Sub-Section, Royal Australian and New Zealand College of Obstetricians and Gynaecologists.
Dr Taylor has worked as a volunteer medical educator in Sierra Leone, Malawi and Papua New Guinea and was co-founder and co-facilitator of the Anatomy of Complications Workshop Project from 2000 to 2007. He has been a volunteer guide at Kings Park and Perth Botanic Gardens since 2015 and is the volunteer manager of the horticultural nursery at Lake Karrinyup Country Club.

Robert Kilby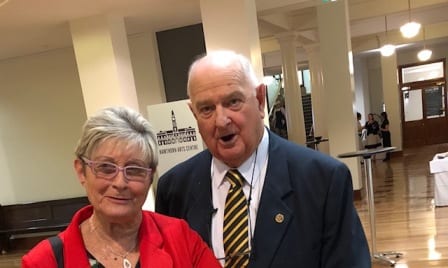 Robert Kilby, (MHS exit 1948), President of the Melbourne High School Old Boys' Association from 1979 to 1981, was awarded a Medal of the Order of Australia (OAM) on Monday for service to youth with a disability through education initiatives.
Robert was rewarded for his tireless work with the Burwood East Special Development School, where he continues to serve as President. Burwood East Special Developmental School is a Department of Education Victorian government select entry school providing educational programs for primary and secondary school-aged students assessed as having a moderate to profound intellectual disability. Students may also have dual or multiple diagnoses such as sensory, physical, and autism spectrum disorder. An Early Education pre-school program is available for students assessed as having special needs aged 2.8-5 years.
Vice-captain of Waterloo in 1948, Robert devoted years of work to Melbourne High School, first as President of the Melbourne High School Old Boys' Cricket Club throughout the 1970s and then as President of the Melbourne High School Old Boys' Association from 1979 to 1981. He is a Life Member of the MHSOBA.