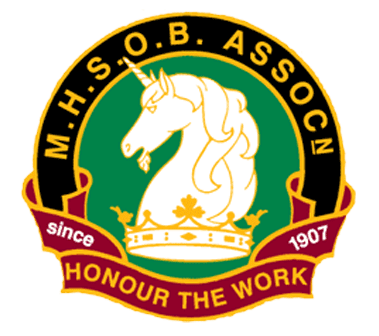 Australia Day Honours 2023
The MHSOBA warmly congratulates Old Boys who received Australia Day Honours this year.   Our grateful thanks to Honorary School Archivist, Luke Savage, for his assistance and advice.
Member of the Order of Australia
Dr. Melvyn Gabriel Korman, MB, BS, PhD, F.R.A.C.P., AM
MHS 1956 – 1959
For significant service to gastroenterological and hepatological medicine.
Melvyn was an Elwood Central student, competing in Athletics for Yarra and a member of the Chess Club, where he was noted for his brilliant end game strategy and Corporal in the Cadet Corps.  He did well academically, with Matric Honours in Biology, Chemistry and General Maths, winning a Commonwealth Scholarship, allowing him to study Medicine at Melbourne University.  He was Registrar at Prince Henry's Hospital in Melbourne in 1969, leading to a Postgraduate Scholarship from the National Health and Medical Research Council 1970-1972 followed by a Mayo Research Fellowship in the USA 1973-1974. Returning to Prince Henry's, he was a Physician from 1974, Director of the Gastroenterology Unit from 1974 until 1991.  He was then Director of the Gastroenterology Unit at the Monash Medical Centre until 2005.
In 1974 he was an instructor in Medicine at the University of Minnesota, and on return to Australia, Senior Lecturer in Medicine at Monash University until 1977, Honorary Senior Lecturer until 1991 and then Associate Professor of Medicine.  He has also been on the Editor Board of several Journals; Council Member of the Gastroenterological Society of Australia from 1977-1984, Honorary Treasurer 1979-1984 and Chairman, National Programme Committee, 1980-1984; Board Member since 1980 of the Gut Foundation of Australia (and Treasurer 1980-1984); Director of the Australasian Gastro Intestinal Research Foundation since 2008; Member of the International Medical Advisory Board, Chugai Pharmaceuticals, Tokyo, Japan during the 1990s; Member of the International Medical Advisory Board, SmithKline Beecham, London, United Kingdom, 1986-1992.
---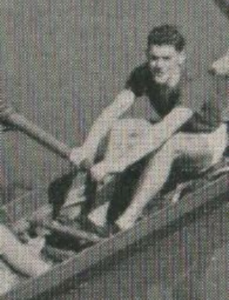 Medal of the Order of Australia
Alan Roy Farmer, BCom, MEd, OAM
MHS 1951
For service to community health.
A Matric student from Hampton High School, a noted rower, he was Stroke of the 1st IV (with Colours) and helped Como to a join victory in the House rowing competition.  He also came equal third in the Shot Putt at the House Athletics.  Upon completing his Matriculation, he joined the Education Department, and after two years at Toorak Teachers' College, he was first appointed to Sandringham State School in 1954 but after six weeks he was appointed Head Teacher of Pearsondale State School in Gippsland for the rest of 1954.  In 1955 he appointed to various one teacher schools.  In 1956 he was appointed to Werribee State School, then back to Sandringham State School in 1958 and then to Pascoe Vale South State School in May 1959.  After completing his Bachelor of Commerce and his Master of Education, he was appointed Principal Psychologist Guidance Office, was promoted to Officer in Charge, Psychology and Guidance Centre and later Director of Student Services, resigning in 1989.  Since 2013 he has been in private psychology practice.
In 1963 he was a founding member of the Australian Psychological Society and was on the Membership Committee and Secretary of the Victorian Branch.  He was a Fellow in 1983 and Life Member in 2012.
A member of Beaumaris Probus since 2005, he was a Vice-President and President in 2011.  A detailed biography is available on their website: https://www.beaumarisprobus.org.au/alan-farmer/
---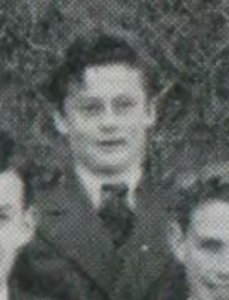 Medal of the Order of Australia
Dr. Allan Warren Garrett, BCom, PhD, OAM
MHS 1950-1952

For service to the community of the Wangaratta region.

A Gardenvale Central student, Warren was a Library Monitor and played soccer and athletics for Como.  He joined the Education Department on leaving MHS, was at the Toorak Teachers' College 1953-1954 before his first teaching post as Head Teacher of the Bonang State School for 1955, then State School 2111 for a year, before Teacher in Training at Collingwood Technical School, and then appointed to Poowong Consolidated School in September 1959.  He lectured at Monash University 1970-1971 and in 1972 he was appointed District Inspector of Schools for Wangaratta, an area he knows well, having visited family from an early age.  Promoted to Assistant Regional Director and Acting Regional Director of the Goulburn-North East Region of Victoria from 1977 to 1990.  He was a visiting Professor at the University of Texas, Austin, in 1991.  In 1994 he was appointed Chief Commissioner of the recently amalgamated local governments in Wangaratta.
Very active in the Wangaratta Community, a member of Probus Club since 2009, Secretary 2017-2019 and Vice-President 2019-2022; Wangaratta Branch RSL President 2014-2016, Vice-President 2016-2017 and Treasurer 2017-2018; President, Lions Club of Benalla, 1978-1979; Vice President and Member, Lions Club of Wangaratta 1972-1977; Secretary of the Friends of the Wangaratta Art Gallery 2009-2012; Member of the Benalla Regional Art Gallery Committee 1978-1981; Vestry Member, Wangaratta Anglican Cathedral, 1974-1977.
He was Wangaratta's Citizen of the Year in 2020.
---
Medal of the Order of Australia
Dr. Hugo Gold MB, BS, F.R.A.C.P., OAM
MHS 1951-1954
For service to medicine.

Born in Vienna, Austria, 8 months before the Anschluss, his family migrated to Australia in March 1939.  He played Tennis for Forrest, was involved in Das Einhorn, MHS's German newspaper.  Academically brilliant, with Matric Honours in each of his five subject, the Exhibition in Biology as well as a Senior and Commonwealth Scholarships.  Studying Medicine, he was a Junior Resident Medical Officer at the Royal Children's Hospital 1962, he went onto be a Physician at the hospital in various roles until 2014, as well as Chair of several committees/boards.  Senior Paediatrician at the Footscray-Western General Hospital 1969-2008; Head of Paediatric Endocrinology and Diabetes, Monash Medical Centre 1982-1988; Former Chair, Committee of Chairs, Victorian Branch, Australian Medical Association and Senior Consultant Paediatrician, Queen Victoria Hospital, 1975-1982.
---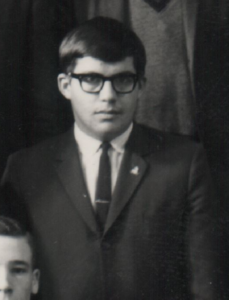 Medal of the Order of Australia
Mark James Stephens, MB, BS, OAM
MHS 1963-1966
For service to the community through a range of organisations.

A Gardenvale Central School student, Mark did well academically, with Matric Honours in Biology Chemistry and General Maths, winning a Commonwealth Scholarship, allowing him to study Medicine at Monash University.  Specialising  in Gastroenterology, he is a Consultant Physician and the Principal of Chesterville Endoscopy since 1987.  In 2012 he was Chair of the Gastroenterology Clinical Indicators Review at the Australian Council of Healthcare Standards; Member and Ambulatory Hospitals Representative at the Australian Private Hospitals Association, 1986-1992; Board Member, Australian Day Hospitals Association from 2002 to 2010.
Heavily involved with Rotary he was a Paul Harris Fellow in 2012, President of the Rotary Club of Port Philip 2012-2014, before moving to the Brighton Club in 2016, of which he is currently President.  At the District level, he has been Secretary, webmaster, chaired the Grants Committee among other activities.  He has been a volunteer in the World of Difference Project in Cambodia, since 2009.
Mark is also active in the Anglican Church and was their advisor for COVID-19 compliance in the Melbourne Diocese.
---
Medal of the Order of Australia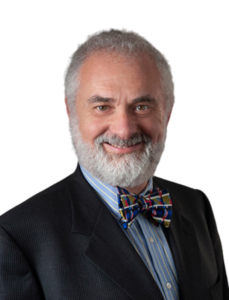 Samuel Louis Tatarka, LLB, B.Juris, OAM
MHS 1974
For service to the Jewish community.
Sam attended MHS for Fifth Form, he went onto study law on Monash University, where he was Treasurer and then President of the Monash University Jewish Students Society.  Admitted to the Bar in 1983, he has developed a practice focussing on complex property matters before the Family and Federal Circuit Courts, as well as professional negligence and others matters.
Active in the Jewish Community, Sam has been a First Responder and Volunteer with Chevra Hatzalah; Board Member of the Hillel Foundation 1981-1984; President of the Kehillat Beit Aharon; Vice-President of the Zionist Federal of Australia 2010-2015; Zionist Council of Victoria Board Member since 2004, President 2010-2015 and Chair of Public Relations 2004-2010; Chair since 2010 at the Beth Weizmann Jewish Community Centre.
---
Luke Savage
Honorary School Archivist, MHS 1996