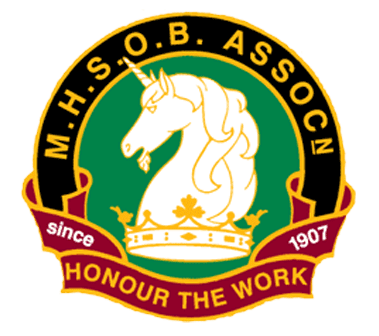 Queen's Birthday Honours 2021
The MHSOBA heartily congratulates members of the Old Boy community who received Queen's Birthday Honours this year.   As ever, we thank Dr Alan Gregory and Luke Savage for their expert archival advice and support.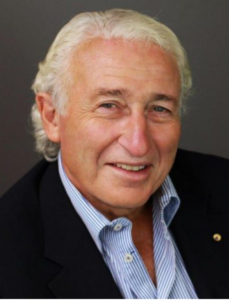 Officer of the Order of Australia
Peter Alexander Ivany, A.O.
MHS 1968-1972

For distinguished service to the community as a supporter of sporting, arts, film, not-for-profit, and natural science organisations.
Peter was an SRC Rep and played football in the 2nd XVIII, where he was a solid full back, particularly in the match against University High School.  He was Chief Executive of Hoyts Cinemas 1988-1999 and is now Executive Chairman of Ivany Investment Group. His community involvement has been broad, ranging from Chairman of the Life Governor's Advisory Council of the Jewish Communal Appeal, Chairman of the Sydney Swans Foundation and Chairman of the National Institute of Dramatic Arts (NIDA) Foundation Trust.
---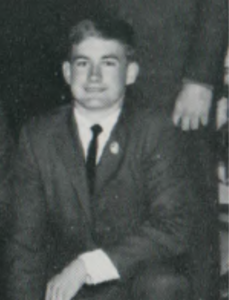 Member of the Order of Australia
Dr Gavin John Becker, M.B., B.S., F.R.A.C.P., A.M.
MHS 1961-1964
For significant service to medicine, to nephrology, and to professional societies.
An SRC and Form Captain, he was in the School's Rugby, Athletics and Swimming teams, a Prefect and Vice-Captain of Yarra.  He received Matric. Honours in 4 subjects and went on to study medicine.  At the Royal Melbourne Hospital he was Director, Department of Nephrology, 1992-2013 and Director, Physician Training for 10 years.  Internationally he was involved with the World Health Organisation's International Classification of Disease Renal Topic Advisory Group of which he was a member 2009-2017 and Co-Chair 2012-2017.
---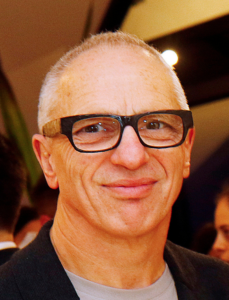 Member of the Order of Australia
Charles Justin, B.Arch., A.M.
MHS 1961-1964
For significant service to the museums sector, to arts administration, and to architecture.

Robert transferred from Warburton Central School to MHS and was in the School Tennis Team for 3 years, including as Captain. A brilliant student, he received Matriculation Honours in General Maths, Chemistry and Biology, and won a Commonwealth Scholarship. After completing his medical degrees, he became an orthopaedic surgeon, retiring after 30 years.
---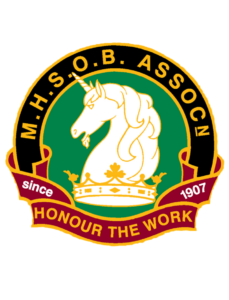 Member of the Order of Australia
Ian Douglas Riley, M.B., B.S., A.M.
MHS 1952-1954

For significant service to tertiary medical education, notably to tropical health.

Ian studied medicine in Sydney before working in Papua & New Guinea from 1964 to 1986. His research interest in acute respiratory infections resulted in field trials of pneumococcal polysaccharide against both adult and child pneumonia. In the early 1970s he developed a verbal autopsy instrument for demographic surveillance and to provide vaccine trial end points which was used in PNG for several decades. He coordinated the Bohol field site for the GC13 Population Health Metrics Consortium Study.  His current interests include improving the quality of cause-of-death statistics in developing countries through verbal autopsies and the medical certification of cause-of-death. He was Professor of Community Medicine at the University of Papua New Guinea from 1982 through 1985 and Professor of Tropical Health at the University of Queensland from 1987 through 2005. He is currently Professor Emeritus at the University of Queensland and a Professorial Fellow at the University of Melbourne.
---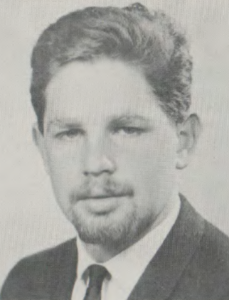 Medal of the Order of Australia
Adrian Robert Bartak, B.A., LL.B., O.A.M.
MHS 1962-1965

For service to music.

Musically and academically talented, Bartak was in the School Orchestra, and was composing his own works, whilst still in Fourth Form.  In Fifth Form he received the first of his two Speech Night Prizes for German.  He won the Special Exhibition for Music Theory and went on to study Arts and Law.  A secondary teacher with the Victorian Department of Education and Catholic Education Office, 1976-2010, he has been Choir Master, St Kilda Hebrew Congregation, 1975-2019, a Member of the Melbourne Jewish Male Voice Choir, 1998-2008 and was Conductor of the Hazomir Choir, 1975-1998.
---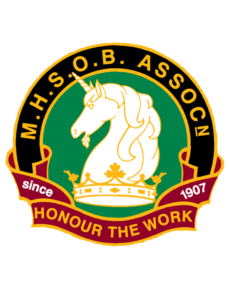 Medal of the Order of Australia
Gordon Donald MacKenzie, B.Sc., LL.M, Grad.Dip.Sec.An., O.A.M.
MHS 1967-1971

For service to tertiary education.

A member of the cadets, Gordon after studying Law at Monash moved to Sydney and is now Senior Lecturer School of Taxation & Business Law at the University of N.S.W.
---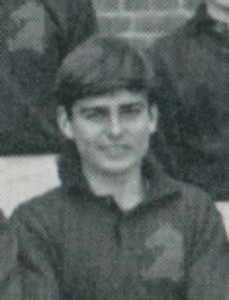 Medal of the Order of Australia
Brenley McMillan Milsom, O.A.M.
MHS 1960

For service to the community of the Gold Coast.
Bren came from Elwood High School to complete his Matric, and was in the school's Hockey and Rugby teams and rowed in the 2nd VIII. A Pharmacist, he has been a Visiting Lecturer, School of Pharmacy, Griffith University, 2008-2010 as well as running his own Medical Products Consulting company since 2000.  He was secretary of the Australian Drug Evaluation Committee, Therapeutic Goods Administration, 1997-1999 and Technical Director, of the then Complimentary Health Care Council of Australia, 1999-2000.  An active member of Rotary since 2004 he has been Secretary and President of his local branch.   Bren is also active with his Church in Burleigh Heads in a number of roles.
---
Medal of the Order of Australia
Dr Michael Newman, M.B., B.S., F.R.A.N.Z.C.O., O.A.M.
MHS 1967-1970

For service to Ophthalmology.

Michael was involved Cadets whilst a student, before completing a brilliant H.S.C., with Special Distinctions in Pure Maths, Physics and plus a General, with the Speech Night Prize in Chemistry and a Senior Scholarship.  After studying medicine he entered General Practice in Melbourne before moving to Sydney in the late 1980's, joining the Ophthalmic Program at Sydney Eye Hospital and then Ophthalmologist at the Miranda Eye Surgical Centre, Sydney, since 1991.  Michael has undertaken voluntary work as an Eye surgeon in Burma, PNG, China and he has been a Volunteer Surgeon with Cambodia Vision since 2010, and their Chief Surgeon since 2014.
---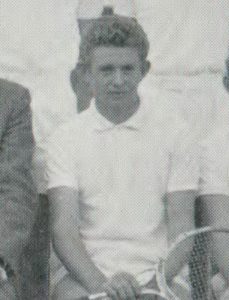 Medal of the Order of Australia
Paul Kenneth Vear, O.A.M.
MHS 1960-1962

For service to Squash.
A noted athlete, Paul was in the School Athletics from his arrival at the school, as well as the Tennis team in his final year. 
Proprietor of the Ferntree Gully Squash Centre, 1972-1982 and General Manager of Squash Time Leisure Centres Pty Ltd, 1982-1987, during which time he became involved in the Australian Squash Court Owners Association (ASCOA) as Finance Director and Association Delegate to Squash Australia, 1976-1981.  In 1987 he became a Board Member and Executive Director of the Victorian Squadron Federation.  He played as a State Grade Squash Player for 22 years and State Number 1 Racquetball Player, 18 years.  Paul has been a Manager of a number of teams to National and International Tournaments, including the Commonwealth Games in 2006.


---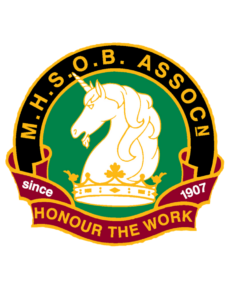 Medal of the Order of Australia
Max Wald, O.A.M.
MHS 1961-1964

For service to the Jewish community.

Max was a member of the Cadets whilst at school.  He has become passionately involved as a volunteer with history and genealogy, with the Australian Jewish Genealogical Society Victoria, Vice-President, since 2019, Committee Member, since 2011.  He has worked on their Jewish Marriage Database and the School Roots Project, Melbourne Jewish Day Schools.  At the Jewish Holocaust Centre he has been a volunteer, since 2006, was an interviewer of Jewish Holocaust survivors, 1996-1998.   Other projects include Jewish Records Indexing Poland, since 2009, Jewish Cemeteries Photography Project and a Committee Member of the Australian Jewish Historical Society (Vic), since 2019.