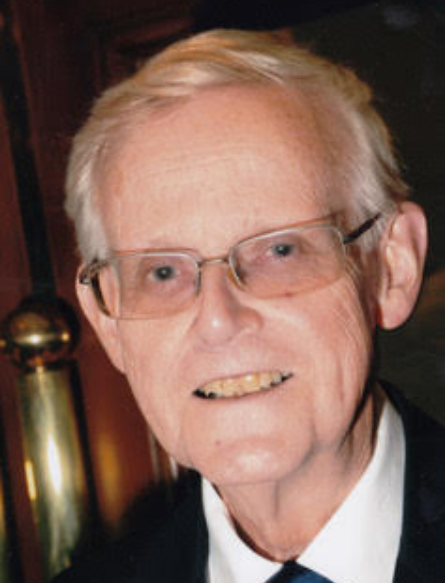 Alan William Abbott, B.E.(Elec)., M.B.A.
2 October 1938 – 7 November 2021
MHS 1952-1955
A member of the Junior Choir, he was known as one never lost for words.  He Matriculated with Honours in Physics and Chemistry.  A Commonwealth Scholarship helped him to University, where he studied Electrical Engineering.  He worked in a number of engineering firms over the years, served on the Convocation at the University of Melbourne  and the Swinburne University Industrial Research Institute.
Luke Savage, Honorary School Archivist
A friend from school days. A brilliant student who had a great career from the University, MBA onwards. A contributor at school and he happily never forgot his old school Melbourne High School. His successful professional life was enhanced by his happy marriage to Rosemary.  A lovely man always modest about his talents but a man of principle who was a pleasure to know.  Much sympathy to Rosemary and family.
Dr Alan Gregory AM, School Historian
Alan William Abbott – by Rosemary Abbott
Alan was a very proud Melbourne High School old boy. In the years after he left, he remained deeply interested in the School, its history and its progress. He made a number of lifelong friends there, including Harry Oldfield, John Howell and Alan Gregory. After matriculating, Alan studied Engineering at the University of Melbourne, graduating in 1960. Over the ensuing decades, Alan had a range of jobs in the Engineering and Control Systems fields. In 1967 Alan undertook an MBA at the University of Melbourne and a number of management roles followed.
In 2003, Alan retired but continued to lead a productive life through his involvement in the Swinburne Industrial Research Institute  for 7 years and the Committee of Convocation at the University of Melbourne for 8 years.
Alan was a many of many interests; music, travel, magic,  the Geelong Football Club and Peugeot cars. What Alan loved most was meeting people and making deep connections with them. He was a steadfast and caring friend to many.
Alan's health had been declining over the past few years and he passed away at Caritas Christi on November 7, 2021. He is survived by wife Rosemary, his son Andrew and his family, and by his brother David (Class of 1952).