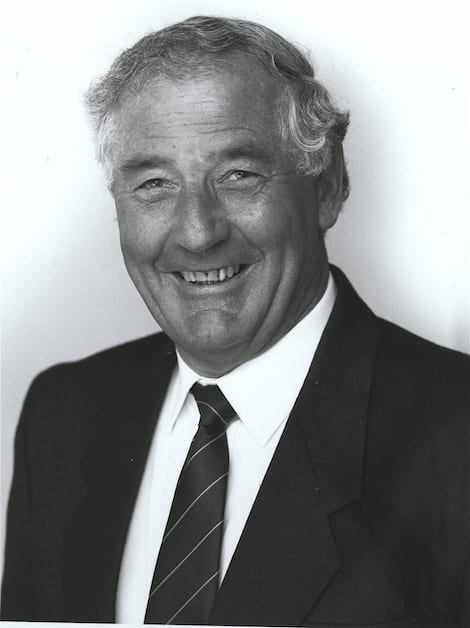 Vale – Brian Eugene Kann (21 July 1933 – 21 May 2019).
Brian Kann died at 85. He attended MHS from 1948- 1951 and was an outstanding sportsman as well as notable student. He played with the first XVIII football team from 1949, ending up as vice-captain in 1951. He also played in the first cricket team, being captain. He won Speech Night prizes for both cricket and cadets, was a House Captain (Como) and a Prefect. His remarkable school career was followed by an equally successful life.
Brian was an outstanding sportsman, but most well known for his role with the Hawthorn Football Club. He played 57 games with Hawthorn as a defender between 1954 and 1959. He played in the 1957 finals for the club – their first finals appearance. He also captained the Hawthorn reserves 1958-59, to two premierships. He then was Captain coach of Moorabbin.
He also played district cricket for Fitzroy. He served on the committee of the Hawthorn Football Club from 1976 for 17 years and became a Life Member of the Club. He was active with the Hawthorn social club and the Hawks Football Museum. He was made a member of the Hawthorn Football Club Hall of Fame, for his outstanding service to the club. In his other life he was a teacher, of physical education. He coached the MHSOBA football team in 1968 when the team was in A grade and their normal coach overseas. After a career as a teacher he became Manager of the Hawthorn Football Clubs centre at Waverley Gardens.
A dedicated participator, he was not just respected but a much loved figure.
Written by Alan Gregory