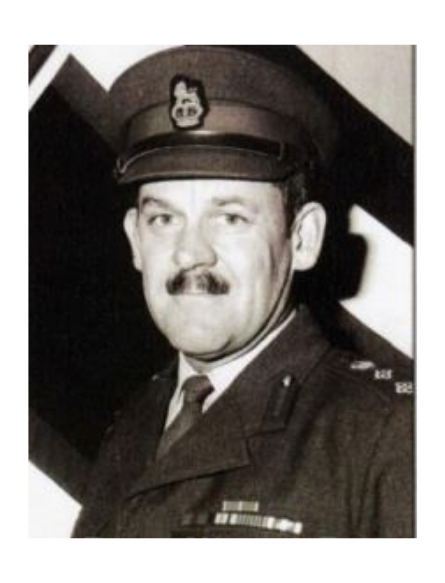 Colonel Peter William Blyth, MBE
12 June 1935 – 5 June 2020
MHS 1949-1951
Peter played Cricket for Como and was in the School Lacrosse Team in 1951.
Luke Savage, Honorary School Archivist
---
Colonel Peter Blyth MBE was born in Melbourne, Australia in 1935 and following schooling entered the Royal Military College, Duntroon at age 16 years. Peter graduated in December 1955 with solid military skills and was a proven sportsman, especially in cricket and Australian Rules football. Following post-graduate specialist training and a regimental appointment Peter was seconded to the British Army, 55 Company RASC (Air Dispatch), in the Far East (Singapore). Here he met a Sydney lass, Julia. They were soon married. It was a wonderful time for the couple that featured long in their memories. Peter and Julia returned to Australia where Peter was assigned to his Corps school as the senior instructor of the Air Dispatch Wing training officers and soldiers in those important skills. Peter was subsequently assigned to the 3rd Division before returning to his specialist field at 1 Air Supply Control Section RAASC. In 1964 the family was sent to England where Peter was again seconded to the British Army at their specialist Corps school in South East England. Here he assisted in the training of officers and soldiers and gained an enviable reputation. On arrival back in Australia he returned to his Corps school until he was selected to attend Australian Staff College. Following Staff College he was immediately assigned to the headquarters of the Australian led combat force (1st Australian Task Force) in Vietnam initially as the senior personnel and logistics officer (DAAQMG). Unexpectedly, he was reassigned to be the senior Operations Officer (Brigade Major) during 1970. He excelled in this highly unusual appointment for a logistics officer. Peter was awarded the MBE in 1971 for his vitality, competence and dedication in this critical appointment in Vietnam. On return to Australia Peter served in Army Headquarters and was heavily involved in the formation of the Royal Australian Corps of Transport. He was subsequently assigned to the Headquarters of Logistics Command then attended Joint Services Staff College before being selected for the Directing Staff at the Australian Staff College. Once again because of his professional competence and personal demeanour he gained the admiration and respect of all at the College. Peter was promoted to Colonel in 1977 and assigned as the senior project officer to restructure officer training and development before being appointed the Director of Movements and Transport for the Australian Army. He held this appointment until June 1982 when he and Julia made the decision to use their considerable skills and experience to pursue a career outside the Army.
However, Peter and Julia retained their close association with the Army. In 1983 Peter was appointed Representative Honorary Colonel and Colonel Commandant RACT 1st Military District where he again served with distinction supported by Julia and his family. During Peter's time in the Army Julia pursued her own professional development and career, gaining significant tertiary qualifications, bearing two children and holding important administrative appointments. On forming their own consultancy company Peter and Julia worked as a team. Their reputation as professionals and their ability to produce effective results spread throughout industry in Australia and overseas. Major Australian mining, manufacturing and service companies sought their counsel as did international clients. It was a highly successful endeavour. In 2010 Peter and Julia retired to their home in Noosa, Queensland, making a new group of great friends and renewing close relationships with military colleagues. Following retirement Julia developed significant gradually debilitating medical conditions and Peter became her carer. Over time Julia's health continued to deteriorate. In 2019 Peter managed a return to 'old haunts and friends' in the United Kingdom. It was a trip that he really enjoyed. In early 2020 Peter was diagnosed with cancer yet he demanded that the few who knew say nothing. He was stoic and loving as Julia's condition deteriorated. Julia passed away in early May 2020. Following her farewell Peter's condition worsened by the day. He passed away on 5 June 2020. Peter and Julia Blyth were the epitome of a team in support of Australia, its Defence Force and their family. They were great Australians. They leave behind two children Christina, who is just like her mother, and Greg who is the image of his father, along with six grandchildren and two great-grandchildren.
May they rest in peace. June 2020 Christina Hindmarsh (Peter and Julia's Daughter)
https://www.adaa.net.au/images/adaa/newsletters/2020-09-September.pdf