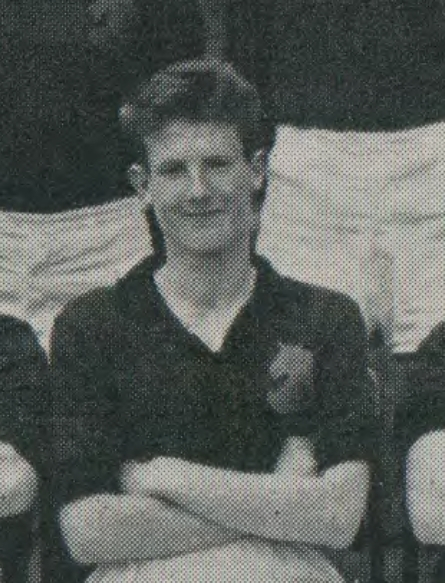 Vale – David Lea
4 July 1935 – 15 January 2021
MHS 1949 – 1952
'Teacher, academic, politician, sportsman, gentlemen and poet'
David Lea was born in Stourbridge, Worcestershire (UK) on 4 July 1935. He came with his parents to Australia in 1948 and attended MHS from 1949-1952.  At MHS he was in the School Soccer Team 1951-1952, Vice-Captain 1952, and Captained the Waterloo House Soccer Team in 1952. He gained Matric Honours in German and had  a poem published in the 1952 Unicorn.
He went on to complete a BA (1957) and Dip Ed (1958) at The University of Melbourne, and later completed a Master of Education (1990). At the university he captained the soccer team and gained a University Blue and was named as a member of the Australian Universities soccer team in 1957. He represented Victoria in soccer but a broken leg ended his playing days. He then played cricket, mainly for the Old Mentonians with over 300 games and being Club Captain.
In his teaching career he taught at Victorian technical schools. He started at Essendon Technical School and then became Vice-Principal. He was also an examiner in English in 1966-1967. He lectured to trainee technical student teachers at the Hawthorn Institute  and the University of Melbourne. He became a notable Principal of Blackburn Technical School where he was creative and introduced curriculum reform.
In 1985 he gained preselection from the Liberal Party for the seat of Sandringham, where he had door knocked most of the electorate, which he held until October 1992, and while preselected to continue, retired. In Parliament he was representative on the La Trobe University Council and held various committee posts at La Trobe, he was also on the Legal and Constitutional Committee of the Victorian Parliament and was parliamentary representative on the Curriculum and Assessment Board.
David always remained loyal to MHS regularly attended school and Old Boy functions.
David was instrumental in organising the 'Bendigo Chapter' of MHSOBA and for many years arranged the annual MHSOBA Bendigo Dinner. These were very popular with Old Boys from the North-Central and North-East of Victoria. David joined the MHSOBA Green Maroon & Black Patrons' Club in September 2004 as a Joining Member and regularly attended the GM&B Forums and Annual Dinner and AGM.
He was also a poet who published several select volumes. After his retirement in 1992 he lived in Bendigo and he hosted the MHSOBA Dinner in Bendigo for many years. His funeral will be held in Bendigo.
To conclude, a few lines from one of David's poems:
This life cycle knows no end
I join the great
They all have shared my experience
And I am peace in the womb of death.
By Alan Gregory