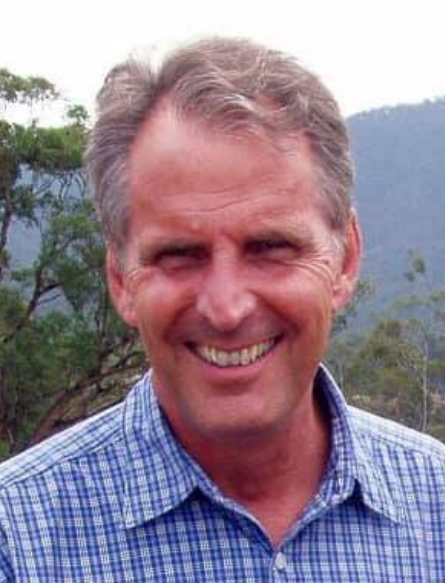 Dean Howard Mortimer, B.S., M.A.(Ed.)
23 January 1946 – 20 March 2021
MHS Staff 1975-1980
Dean was one of a number of teachers recruited from overseas and taught P.E.  With Gordon Lowing, he coached the School's Basketball Teams 1975-1980 and also coached the School B Water Polo Team in 1978.  In 1980 he took part in the trip to Queensland, where his surf skills were well used.
Luke Savage, Honorary School Archivist
My first day at Melbourne High School in 1975 saw 27 new teachers stand up to be introduced within a staff of 62. Sixteen of those 27 were first year teachers. Steve Selig was the only remaining member of the 1974 PE faculty and as the 1975 Coordinator, welcomed three new teachers to his faculty: myself, Dean Mortimer and a new Pommy immigrant, Ron Rutter.
Dean was one of hundreds of airlifted Yank teachers who were drafted by the Australian Educator Recruitment program to fill the deficit of teachers needed at that time. When Steve Selig left at the end of 1975, Rod (Curly) Austin came in as PE Coordinator. Keith Buckley (Chem teacher) didn't take long to start calling the three of us "Larry, Curly and Mo"; all for pretty self-evident reasons.
PE teaching in those days was just tops. As young PhysEders with far too much energy to burn we remember having so much time for mucking around between classes. Being able to run around the Tan, play tennis, kick footies in the old gym. It may have just been a PE thing, but times were good.
Dean was so full of energy, and Yank competitiveness. Many staff and students will remember the many occasions this came out, but probably most during the increasing numbers of Staff v Student competitions we ran in those days. The annual Staff v (usually) Year 10 soccer, football and hockey lunchtime spectaculars did much for general school morale and allowed the students to see the human side of their teachers. Dean's speed, skills and intense drive often drew admiration and just a little astonishment. He was also a regular part of the Staff swimming and running relay teams that took on a student team at the end of the annual House competitions.
Dean was one of the first teachers of the school's Year 11 Physical Education subject. His wide knowledge of sporting theories, energy systems and drugs in sport, all along with his highly engaging teaching style, made this elective class a popular choice for the MHS student. With many students keen to study well, play hard and improve, Dean played a large part in the ongoing popularity this subject retains.
Dean was always keen to attend outdoor excursions and camps. He was a regular on the December Year 11 rock climbing camp to The Grampians and the occasional climbing day we had at Hanging Rock. Students may remember Dean's signature move when belaying their climb from the top of a cliff. He loved his American chewing tobacco; something not many Australians appreciate –  understandably. Especially when the occasional spit has to be made, and an unfortunate climber is directly beneath.
Dean Mortimer will long be remembered within the Melbourne High community. A character, a sincere friend and a lifelong educator.
By David Smyth, former Assistant Principal MHS 
Dean H. Mortimer, age 75, of Mangerton, New South Wales, Australia, passed away March 20, 2021. Dean was born on Jan 23rd, 1946 in Fairborn, Ohio to Allan and Norma (Groth) Mortimer.
A graduate of Fairborn High School class of 1964, he earned a bachelor's degree in education from Central State University in Dayton, Ohio and a M.Ed. from University of California, Santa Barbara.
In 1975, Dean moved to Melbourne, Australia to participate in a 3-year assignment through an Australian educator recruitment program. While teaching at Footscray High School in Melbourne, another educator, Lesley Evans, caught his eye. His future in Australia was set. They were married in 1983, moved to Mangerton, and raised 2 children together.
Following years of teaching, Dean worked for Australia's Technical and Further Education (TAFE) institution placing student in technical internships. A life-long educator, he retired from TAFE in 2012.
During his retirement, Dean enjoyed gardening, restoring ironworks & antique artefacts, and woodworking. When not hand-feeding wild kookaburra and cockatoos on his beautiful back patio, Dean was always ready for a highly competitive game of backyard badminton, a ski trip to New Zealand, or a fierce game of tennis when visiting his American siblings. An avid athlete and spirited traveller, his zest for life was contagious to all who were near.
Published in Greene County Dailies from Mar. 23 to Mar. 24, 2021.
https://www.legacy.com/obituaries/greenecodailies/obituary.aspx?n=dean-h-mortimer&pid=198135147&fhid=31495