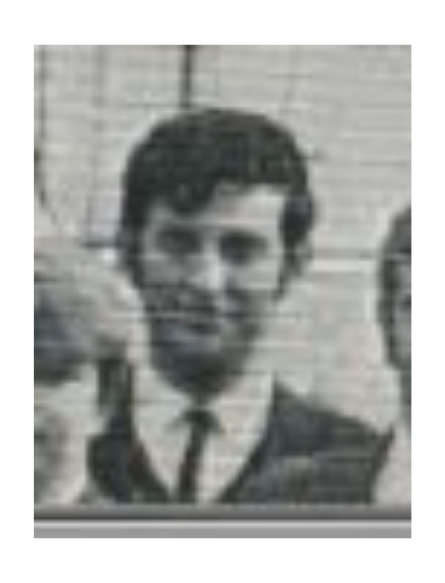 Dr. Maxwell Keith Jory, B.Sc.(Hons)., Ph.D.
25 October 1951 – 16 April 2021
MHS 1965-1969
Senior Lecturer, Department of Psychology  (1988 – 2010)
Director of Undergraduate Studies, School of Psychology, Psychiatry and Psychological Medicine (2009 – 2010)
It is with profound sadness that we share the news of the sudden passing of Dr Max Jory on Friday 16th April 2021.
Max Jory was an alumnus of Monash, graduating with a Bachelor of Science (Honours) in 1974 followed by a PhD in 1980, under the supervision of the late Emeritus Professor Ross Day. Max began his academic career as a tutor with Caulfield Institute of Technology in 1973, was Senior Lecturer with both CIT and Monash University, and remained with the Department of Psychology when it amalgamated with the Department of Psychological Medicine to form the School of Psychological Sciences at Clayton.  He held a number of key leadership positions in the Department of Psychology during his career, including Director of Undergraduate Studies, Director of External Studies, in which he played a key role in the success of the Open Universities, Singapore, Gippsland and Malaysia Psychology programs, and Acting Head of Psychology, Psychiatry and Psychological Medicine.
Max's influence on the discipline of Psychology extended well beyond Monash University.  He contributed extensively to the development of the VCE Psychology curriculum and assessment, provided training for VCE Psychology teachers, and played a major role in the Victorian Curriculum and Assessment Authority.  He retired from Monash University in 2010, but continued to contribute to the Faculty of Medicine, Nursing and Health Sciences and its students in the selection of medical students and in OSCE assessment until very recently.
Max was a much respected and valued colleague to all who worked with him.  He demonstrated an admirable mix of integrity and humour, enthusiasm and generosity, wisdom and loyalty.  Max was a much-loved friend of a large number of current and ex-Monash staff. He will be sorely missed.
Adjunct Associate Professor Nikki Rickard
School of Psychological Sciences
https://www.monash.edu/records-archives/archives/officers-and-awards/tributes-to-monash-identities/maxwell-keith-jory-1951-2021