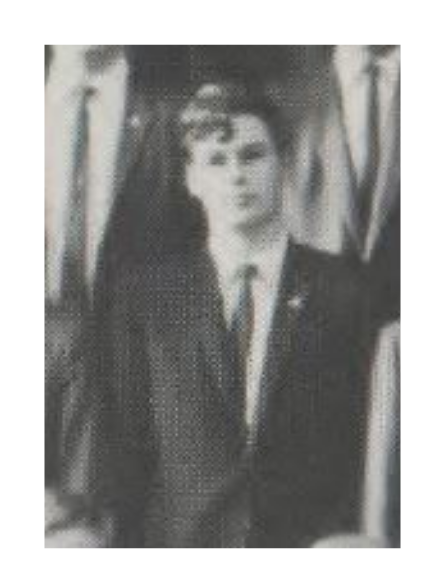 Dr. Roger Peter Kirkham, M.Ag.Sc., Ph.D., Dip.Teach.
25 July 1948 – 15 October 2015
MHS 1963-1966
A student of Norton Hobson's, winning Matric Honours in Physics, Chemistry and Biology.
Luke Savage, Honorary School Archivist
---
https://mountainviews.mailcommunity.com.au/mail/2015-11-23/roger-knew-his-spuds/
Roger knew his spuds.
23/11/2015
By JESSE GRAHAM
ROGER Peter Kirkham was a man who knew science, knew sport and knew potatoes. Born on 25 July, 1948 in Berwick, Roger attended Dandenong East Primary School and Caulfield South Primary School, before attending Garden Vale High School and Melbourne High School.
Attending Melbourne University to study science, Roger completed his bachelor degree, his Masters and his Doctorate of Philosophy (PhD), as well as completing a diploma of secondary education elsewhere. His partner of 34 years, Denise Kirkham, said Roger wanted to become a Professor of Science, but was told by his lecturer to go out into the world and apply what he had learnt.
This brought him to Toolangi's Potato Research Institute, where he was the geneticist for plant potato varieties and oversaw breeding, growing and testing potato varieties. Denise said Roger conducted trials around the country, as well as attending and presenting at international conferences. "He lived for his work," she said. "People spoke from the growers, on behalf of the breeders, growers and potato industry (at his funeral), and said he was a brilliant leader, and a wonderful man to work with. "When he retired, it was a great loss to them personally. "This passion for potatoes left a legacy after his retirement, with Roger involved in the development of Ruby Lou, Toolangi Delight and Wilwash potatoes.
Roger also had a strong passion for football, playing with Seville, Healesville, Yarra Glen and Kinglake football clubs – and earning a few Best and Fairest awards. Denise said Roger "put 100 per cent into everything he did", was highly respected by those who knew him, and held the Yarra Valley dearly. "Even though we lived in Yea, his heart was pretty much in Healesville," she said. "Healesville was his primary (football) team – he loved Healesville, loved the people of Healesville."
She said that she met Roger in 1981, when she was a teacher at Healesville Primary School. The pair stayed together for 34 years, deciding not to get married, and had two children –Andrea, 26, and 22-year-old Travis. Denise moved to the research institute with Roger for a year, before the couple settled down in Murrindindi. On Thursday, 15 October, Roger was killed when a motorbike rolled onto him in Murrindindi. He was 67 years old. At his funeral on Friday, 23 October, about 450 people gathered at the Yea Golf Club to pay tribute to their colleague, their team-mate and their friend. 