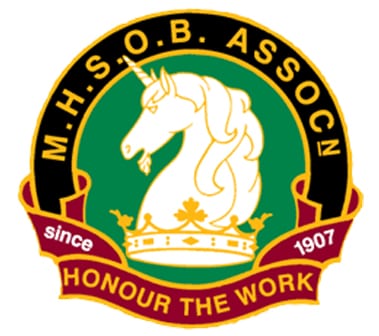 Vale – Garry John Maurice Bell (29 April 1938 – 7 October 2018).
As a boy Garry contracted polio which was to affect his life seriously. He had to go to the Yooralla Centre where he was hospitalised for many years and did his schooling. In 1953 he entered MHS at Year 10 level. At school he was active in plays at both house and school level and Matriculated with Honours in three subjects gaining a Dafydd Lewis Scholarship, a Free Place and a Commonwealth Scholarship. He went on to the University of Melbourne where he completed a Commerce degree. Intelligent and able he was given a cadetship at the E S and A Bank. He came from a humble background and there was the early death of his Father and his Mother had many relationships and changes of abode, together with his polio was not an ideal upbringing. He married Helen and they had two children Georgia and Tony.
Finding the work in the bank not very challenging, Garry took up secondary teaching, posted first to Parkdale High School. He proved an outstanding and innovative teacher. He then completed a Dip Ed at Monash University. He taught in various schools for the next few years becoming known for his teaching of economics. He was appointed to the Commonwealth Parliament as an adviser on economics to members, functioning from the Parliamentary Library. He proved a great success at this. He had a sound grasp of economic s and was a good communicator. His family did not like Canberra life so he returned to Victoria where he once again taught with great success. He also published. There are over 20 books listed in the State Library catalogue of books by Garry Bell. There was his almost annual Issues in Economics , and titles like Fact and Fallacy in Economics, Sources for Courses, and Wealth and Welfare. They were found ideal for teachers and students of senior economics and general readers found they made economics understandable. His emphasis on the use of sources by students was pedagogically progressive and engaged students with the economy.
He also took up a role as Publishing Manager with the Victorian Commercial Teachers Association (VCTA). An able editor as well as author, the role suited him, he was a great success. He made VCTA a highly successful publisher. He was generous to his old school, and voluntarily edited some of the MHS books.
He then returned to teaching, at St Catherines School Toorak. He was a gifted and inspirational teacher. However, his polio and post -polio syndrome began to affect him and he was forced to retire. He managed to keep writing, and among many papers was an autobiography and a book which was a critical analysis of today's society. His change of jobs meant he was not well off financially. He moved to live in Castlemaine. He was hit by the tragedy of his son Tony, being killed in a house fire – from which he never recovered. To economise he moved into a residential retirement village at Cobram, but ill-health and a botched operation which left him no power in his left arm or hand, forced him to Melbourne, where his health deteriorated.
He was lovingly cared for by his daughter Georgie.
He was a significant figure in economics education and he made an enormous and imaginative contribution.
Written by Alan Gregory