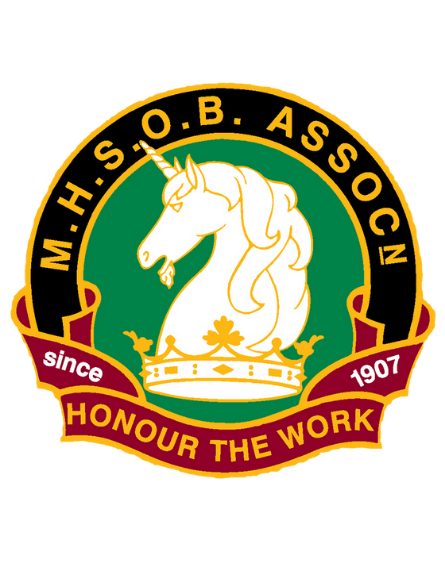 Gilbert John Bell
11 July 1921 – 23 February 2020
MHS 1936-1937
Gilbert Bell, who was an elder at Sunshine Presbyterian Church for over 70 years, passed away on 23rd February at the age of 99 years. His wife was Isabel (deceased) and they had two daughters, Wendy and Lynette, eleven grandchildren and ten great grandchildren.
He was remembered by his family as a fun and loving father and grandfather but had a serious side, even though he often 'played the clown'. A graveside service was held at the Altona Memorial Park on 2nd March followed by a Thanksgiving Service held at the Sunshine Church. The Rev. John Cho conducted the service and Wendy and Lynette gave the eulogies. Elder Colin Phillips and grandchildren Dimity Thompson, Leigh Thompson and Matthew De Salvo gave their reflections. The organ was played by Darryl Thompson, Lynette's husband.
Gilbert was baptised at the Williamstown Presbyterian Church and, after several moves with his family, finally settled in Sunshine. Although Gilbert always attended church and taught Sunday school, it was not until he served in the Army on noncombatant duties in Borneo during World War II that he had his first real encounter with God. After returning to civilian life he never stopped growing spiritually.
He became an elder at Sunshine at the age of 27 (inducted by Rev. Frank Sadler, father of Lois Taylor), continued teaching in Sunday school, conducting singing for Sunday school anniversaries, produced plays, and loved organising church concerts as well as carrying out his duties as an elder. He was representative elder on Melbourne West Presbytery and the General Assembly of Victoria for many years.
He met his wife Isabel Morris when she came to teach at Sunshine State School, where Isabel taught Lois Taylor in Grade 3. Gilbert and Isabel married at the Sunshine Methodist Church in 1952. They both worshipped at the Presbyterian Church and Isabel became an elder. They were both involved in many wider Christian committees and Gilbert also became a lay preacher. Gilbert spent his working life with an insurance company in Melbourne and retired at the age of 59. In his retirement he spent time tending his attractive garden, going on walking tours with his friends, and writing letters to family and friends in Australia and on the mission fields. Gilbert spent his last few years living independently in a retirement village until he moved to a nursing home in Wantirna where he died peacefully. Reference "Woman in the Mirror" Isabel Grace Bell Lois Taylor