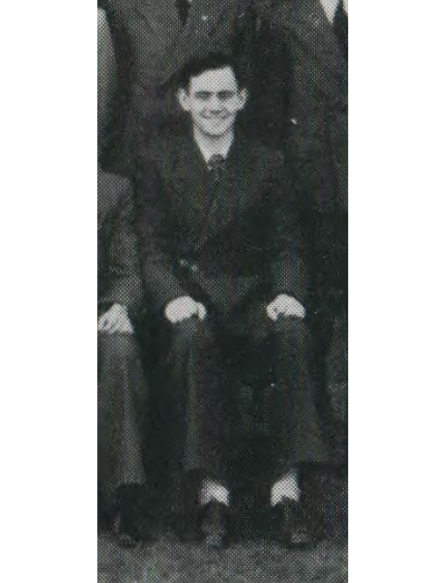 Graham Walter Rowe, B.Com.
19 November 1930 – 3 March 2020
MHS 1948-1949
A Mentone Grammar student who transferred for Leaving and Matric, he won the Speech Night Prize for History and received Matric Honours in British History
Luke Savage, Honorary School Archivist

Graham W. Rowe, 89, of Westford and formerly of Concord, died unexpectedly on Tuesday, March 3, 2020. He was the loving husband of Angela M. (Gay) Rowe, with whom he shared 51 years of devoted marriage.
Born in Melbourne, Australia on November 19, 1930, he was the son of the late Walter and Sadie (Tennant) Rowe.
Graham had a profound interest in history and politics and a keen curiosity for world events, all born from his childhood experiences growing up in Australia during the 1930's. He was an exceptional student and after he completed graduate studies at the University of Melbourne, he became a high school accounting teacher. Graham was recognized by his students for his outstanding teaching, a gift he shared with many throughout his life, never passing up an opportunity to help better the people around him. He left teaching to pursue a marketing opportunity that grew into a long and successful career with W.R. Grace that spanned the globe. After moving to South Africa in his first international assignment, he met his beloved Angela. In 1979 a promotion brought the family from South Africa to the United States. His senior management job in New York was stressful, but Graham selflessly accepted the hardships without complaint in return for a better future for his family.
In 1986, Graham was asked to help turn around a struggling W.R. Grace business based in Canton MA. This new challenge, which he masterfully executed like many before, brought him to Concord where he was a parishioner at Trinity Episcopal Church and an active member of the Concord community. Following his retirement from corporate America, he began a second career, along with Angela, at the Concord Travel Agency, which they owned and operated from 2000 until 2018.
Active throughout his life, Graham cherished tennis, swimming, beach trips, world travel, reading, movies, skiing, and gardening. As an avid runner, he participated in the New York Marathon.
For Graham, family was the center of his life. He raised his children with the same morals he embodied – unconditional love as well as appreciation and kindness for all. His grandchildren were an unwavering source of delight, and his true pride and joy. All who knew Graham will sorely miss his heart of gold, playful sense of humor, and selfless character.
In addition to his wife, Graham's memory will live on through his children, Susan Duffy and Fiona Rowe, and grandchildren; James, Thomas, Hugh, Edward, and James, all of Australia, daughter Cathy Ferreira and her husband Ken of Groton, and son, Campbell Rowe and his wife Siobhan of Concord, his grandchildren; Nicholas, Lucas, Caroline, Evan, and Brendan all of Massachusetts, a sister, Marilyn Murray and her husband Mark of Australia, a brother-in-law, Andrew Gay and his wife Cerize of England, as well as many loving nieces and nephews.
https://www.deefuneralhome.com/obituaries/Graham-W-Rowe?obId=12379175