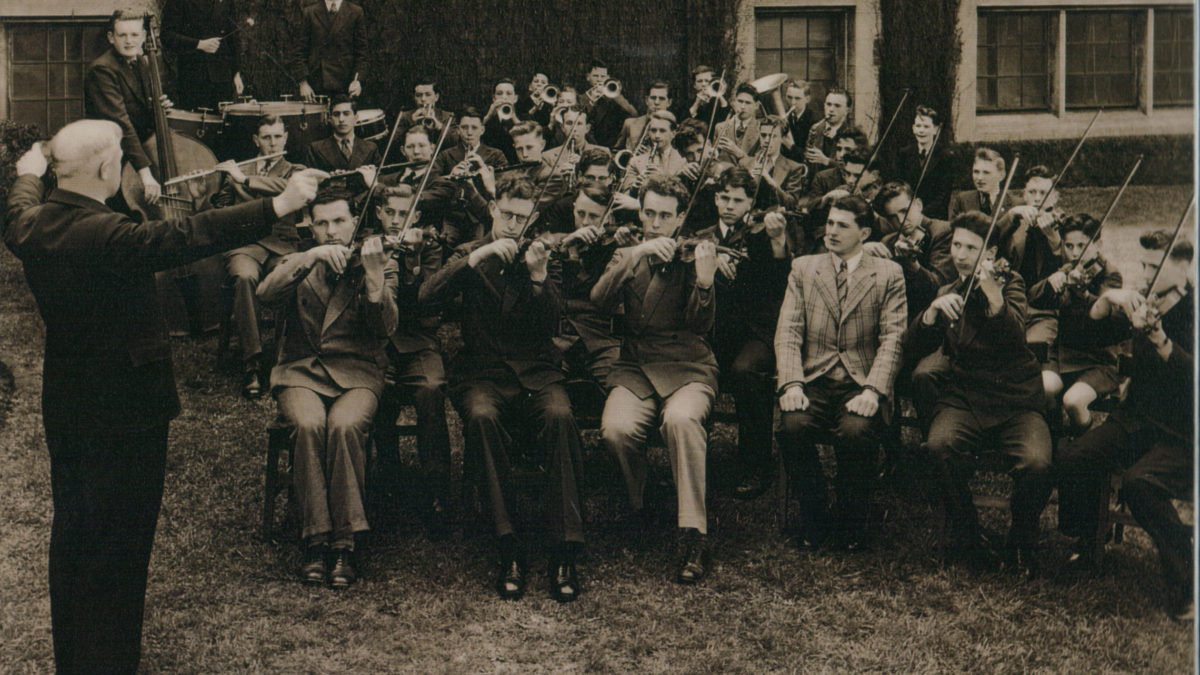 Harry Edgar Richmond
12 March 1930 – 28 August 2010
MHS 1944-1946
Harry attended Gardenvale Central School before MHS, and in 1944 he would have been at Tooronga Road Central, which was our Junior Campus, as our home on Forrest Hill South Yarra was taken over by the Royal Australian Navy.  The following year we returned, so he had two years at Forrest Hill.  He repeated third form and left after completing intermediate.  Harry was Form Captain twice (1945 and 1946), played Oboe in the School Orchestra in 1946 and played baseball for both his House (Waterloo) and the School.  He received Colours for his House baseball.
George Dreyfus was a year ahead of Harry, and also played Oboe in the Orchestra.  George attended a concert at the Auburn Uniting Church last year, to mark the 75th Anniversary of the end of the war (delayed due to COVID).  He was interviewed earlier, and spoke about his time playing in the Orchestra.
The teacher in charge of the Orchestra was Ray Fehmel, he left MHS at the end of 1949 to be Director of Music at the Presbyterian Ladies College.  He was quite active as a musical director of amateur groups, especially in Gilbert and Sullivan operas.  Musical Director and later Patron, of the Mont Albert Choral Society (from 1944 Savoy Opera Company), also a church organist, Assistant Organist at St Pauls' Cathedral.  Ray built an organ in his house the 1930's.
Owen Fisenden was in the Orchestra and the School Baseball Team with Harry.  Owen was later Principal Flautist with the National Ballet and Opera Orchestra and was then appointed Principal Flute of the WASO in 1950.
Also in the Orchestra with him was Herb Feith, later a Professor at Monash University, and a world expert on Indonesia.
Luke Savage, Honorary School Archivist