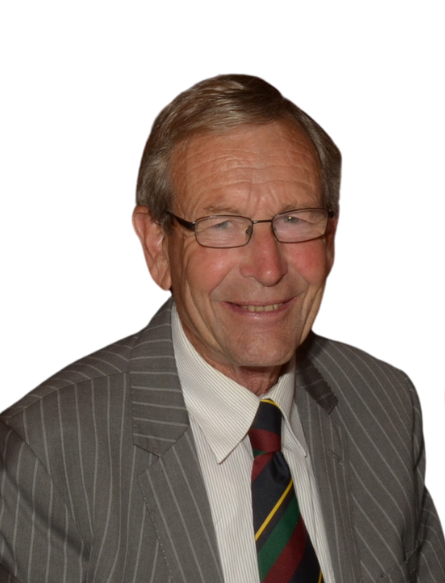 John Maxwell Howell
11 October 1938 – 22 June 2021
MHS 1952-1955
John Howell was the eldest of four children, and on the death of his mother when he was 14, had to assume various family responsibilities. John Howell was at MHS from 1952 to 1955 and became one of the notable "1955 evers".
With his warm, and likeable personality John was popular. He was in the Under 14 football team, in 1954 played in the second cricket XI and also in the first football XVIII. He also was in the Air Training Corps.  In 1955 he was also in the first football XVIII being an elegant player.
A natural leader, he was form captain in 1953 and 1955 was also on the SRC and in 1955 was a Prefect.  A late developer, and unsure of what he should do, John went to Hawkesbury Agricultural college in NSW and then worked for the flour milling firm Kimptons.
Deciding to do a degree he was a foundation student of the Monash University Bachelor of Economics degree, which he did with honours. He worked part time in the Monash Library to finance his studies. He then took all kinds of jobs, including working on an Italian cruise ship, but eventually worked in large firms where he developed expertise in management and marketing.  Back in Melbourne he met the love of his life, Noelle, and the two made a striking pair physically – and had a long and happy marriage. They spent two years in the USA an adventure they enjoyed. Back in Melbourne came the family Julia and Edwina.
A keen sportsman he played football with the MHSOBA football team and after retiring was a keen supporter. He was a generous sponsor of the club and also a member of the GM and B, donor to the organ fund and to the MHS Foundation. He was active with the old boys and organised the annual reunions of the 1955 prefect group with great success. A lovely man, he was much liked by all who knew him and he never lost his love for the school.  He leaves a widow, Noelle, two daughters and four grandchildren.
Alan Gregory