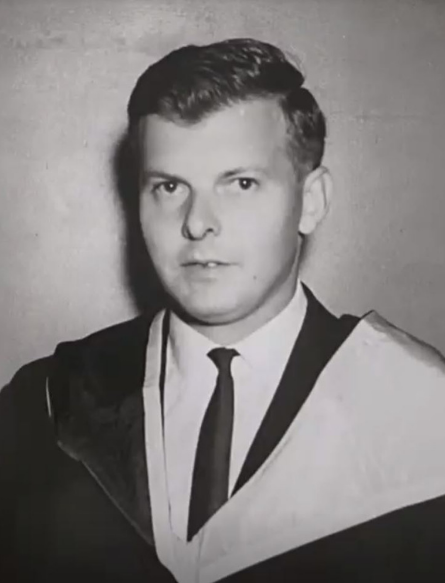 John Roy Chanter, B.Com.
24 October 1940 – 6 November 2020
MHS 1954-1957
John joined the cadets, rising to Corporal and played Tennis for Yarra and Baseball for the School, a sport he continued to play until he was 45.  A Bluey Truscott Scholarship winner in 1956, he completed Matric with Honours in Geography, Economics and Accounting, with a Commonwealth Scholarship to University, where he studied Commerce.  He worked as an office boy at W.D. & H.O. Wills, his boss encouraged him to take up his scholarship so he studied part time, his employer paying for his text books.  After a short stint in an engineering firm, he joined A.P.M., which he stayed with for the rest of his career.   He married Libby in 1964, they had met at a Church dance when she was 16, but delayed marriage until he had graduated.  John continued his studies, this time taxation, and came first in the state.
He joined the freemasons when he was 22, his father was Master of the East Malvern lodge, a position he held in 1969.  He joined the RFHV Board of Management in 1982 and served as Treasurer from 1988-1994. John was Board Chairman from 1994-1996 and he remained a member of the Board of Directors until his term ended in 2002. John was appointed Trustee of RFHV in 2005.  Joined the reactivated MHS Lodge in 2001 and became worshipful master 2017-2019.
Active in his children's school's whether as treasurer at the primary school in Glen Waverley, and on the father's committee at Haileybury.  After retiring, John and Libby travelled extensively overseas to 75 countries.
His funeral is available online at:  https://bit.ly/3pad1ru
Luke Savage, Honorary School Archivist