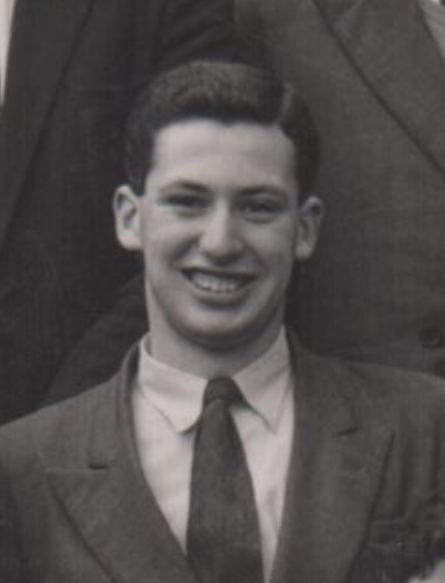 Associate Professor Joseph Epstein, M.B., B.S., B.A., F.A.C.E.M., AM
21 June 1941 – 20 June 2022
MHS 1955-1958
His parents were from Lodz in Poland, his father an Engineer.  They were granted permission to migrate to Australia in June 1939, arriving in London in August 1939, before boarding a ship to Australia on 12 September 1939.
Joe was active in the Cadets and Military Band, for which he played trombone, though he was noted for his enthusiastic bass playing.   He sung light contralto, and according to the Form Notes in The Unicorn, submitted a scathing letter about the school to the Sentinel, under the name "Supressed 6A3".  This was responded to by Max Gillies, refuting the claim that the school stultified creative thinking and independence.  Joe was also Vice-Captain of the School Rugby team, being selected for the Second Combined High Schools' team.
With a Matric Honours in Physics, he went on to study Medicine, specialising in Emergency care working at Footscray Hospital for 50 years.  A foundation Fellow of the Australian College of Emergency Medicine, he was the first College Censor for Victoria and was appointed Deputy Censor-in-Chief and Chair of the Primary Examination Committee in 1984 and College President 1988-1992.  He was Associate Professor at St Vincent's.  The Joseph Epstein Centre for Emergency Medicine Research, Sunshine Hospital in St Albans, is named after him.
He was made a Member of the Order of Australia on the Queens' Birthday Honours in 1998, for service to medicine, particularly in the field of emergency medicine as a clinician, educator and administrator, and as founder of the medical emergency adult retrieval service in Victoria and the Centenary Medal in 2001, for service to health in Victoria.
Luke Savage, Honorary School Archivist
Vale Associate Professor Joseph Epstein
It is with great sadness that I inform you of the death of Joe Epstein.
Few people had such a varied and inspiring professional career as Joe Epstein: surgeon, emergency physician, President of the Australasian College for Emergency Medicine, founding signatory of the International Federation of Emergency Medicine, director of the State Retrieval Service, advisor to ministers and governments, enthusiastic and generous teacher, academic mentor, inspirational leader, trusted advisor, force of nature, philosopher and raconteur, to name but a few of his guises.
Initially a surgeon at Western Health, Joe became a long serving ED director and established Footscray Hospital's ED (Sunshine was not built then) as a leader of Emergency Medicine practice and education for both doctors and nurses. His mentorship has led to Western Health clinicians taking up senior leadership positions throughout the health system, carrying on his legacy of providing the best care for all, no matter what their personal circumstances.
Joe's concern for First Nations people, particularly expressed through the ACEM Foundation, has contributed to significant increases in awareness of health inequity in emergency care and efforts to increase the number of emergency clinicians of First Nations heritage.
Emergency Medicine flowed through Joe's veins. His passion and energy for emergency medicine as a specialty for doctors and nurses and his care and advocacy for his patients were second to none.
Fittingly Joe was honoured at last week's International Conference on Emergency Medicine held here in Melbourne where delegates from around the world acknowledged his contribution to improving care for emergency patients everywhere.
Personally, he was an exceptional mentor and friend. There will never be another Joe.
Professor Anne-Maree Kelly
21st June 2022
https://medicine.unimelb.edu.au/school-structure/critcare/news-and-events/vale-professor-joseph-epstein
Jo recollects his time at Footscray Hospital: https://www.whpeopleshospital.com.au/story-two  and there is a collection of anecdotes collated for his retirement: https://www.westernhealth.org.au/EducationandResearch/Research_Groups/JECEMR/Documents/Joe%20Epstein%20book%20B5%20Final%20version.pdf