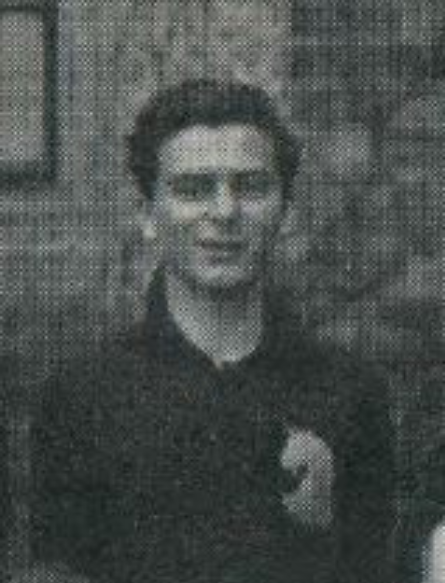 Joseph "Joe" Rozen
2 September 1935 – March 2021
MHS 1949-1952
Joe was in the School Soccer Team where he was noted for his fast speed on the wings and competed for Waterloo in the House Athletics.
Luke Savage, Honorary School Archivist
---
Vale Joe Rozen – An Incredible Person
Apr 16, 2021, Victor Szwed – The Wombat Post
More than one hundred and fifty people gathered at the Hepburn Springs Golf Club on Saturday 10th April to celebrate the 85 years of life of Joseph "Joey" Rozen. The celebration was also live-streamed for those who could not get there.
Many tributes were presented for Joe, a most amazing person who was a devoted husband and loving family man, a great achieving sportsperson, a volunteer in numerous community roles and a wonderful friend to so many.
The celebration for Joe started at 2pm and was still going well after 5.30pm, a reflection of how he had touched so many with his personality, his energy for life and his caring for others.
There was much mention of Joe's early life at the celebration. Joe was born in 1935 and grew up during the second world war. Speakers recalled Joe's love of sport, his success at school and his high energy at work and in life generally. Five children and eleven Grandchildren have enriched Joe's life.
He was a champion sportsman who succeeded in athletics, squash, tennis, golf and footy. He played soccer in a Victorian under-18s side. Sport and young people have been very important in Joe's life. He coached athletics and squash for many years. He represented Australia at the Maccabiah Games eight times as a player and a coach.
Joe and Glenda met in 1990 on the dancefloor in Wangaratta after a squash tournament. His charm, his love of dancing and music, together with his caring for others quickly ensured that he and Glenda would be partners in life thereafter.
Glenda, as a Daylesford native, charmed Joe to come to live in Daylesford in the early 1990s after they had run a General store in Hervey Bay for a couple of years. After falling in love with Glenda and starting a great life together, Joe also quickly fell in love with Daylesford and the community which he discovered was so amazing. So amazing, that he soon became a vibrant part of it himself.
Here in Daylesford, Joe has had many, many friends and community roles. Joe joined the Freemasons in Melbourne in 1962 and, after he moved to Daylesford,  joined the local Freemasons – more than 58 years of service with many achievements. He was also a member of the Probus Club. As a volunteer at the Daylesford Visitor Information Centre for more than ten years, Joe welcomed all visitors and locals.
He was a member of Daylesford Rotary from 1995. He was awarded the Bing Baker Award and made a Paul Harris Fellow in recognition of his service. He was the "Champion" raffle ticket seller for the Rotary Art Show over many years and could sell a ticket to anyone including a lamp post! From the beginning of Joe's association with Rotary, Glenda was an honorary Rotarian being involved in so many ways not only supporting Joe but also being a great community contributor herself. Glenda is, and always will be, an honorary Rotarian.
Joe faced a number of medical challenges in his later life but was well supported by Glenda, his many friends and the excellent staff at Springs Medical Centre.
Joe Rozen was a champion and a vibrant achiever throughout his life. Our community will miss you Joe.
Victor Szwed is a member of the Rotary Club of Daylesford.
https://thewombatpost.com.au/2021/04/16/vale-joe-rozen-an-incredible-person/