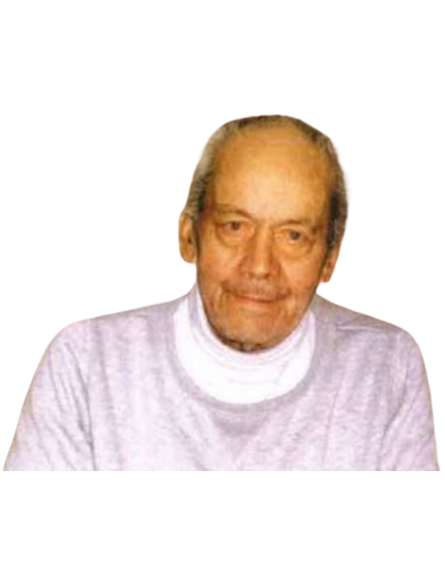 Jules Anseline
17 November 1933 – 26 June 2020
MHS 1948-1949
Jules was in the Como swimming team for both his years at MHS.  He became a Commonwealth Public Servant in 1951 as a clerk in the Department of Defence 1951, rising to  Technical Defence Officer in 1959.
Luke Savage, Honorary School Archivist
---
Vale Jules Anseline, Hawks Nest Man Very Involved Within The Community
 THE late Jules Anseline will be sadly missed by his family and friends. We can be proud of our wonderful Golf Club and over the years, many people have contributed in many ways – Jules was one of those people.
Jules Anseline was an engineer design draughtsman working for the Newcastle Council in the 1970's.
Jules and his wife Maureen with their three girls, enjoyed spending weekends and holidays at their cabin on Booner Street.
Fortunately Jules became involved in helping with the construction of the Golf Club and greens.
When asking Jules of his memories he recalls that time was of the essence, finances were tight and the building needed to be completed by November 30th 1977 in order to raise funds over the holiday season.
A concrete strike was at that time preventing progress, concrete required for the job had to be brought from Foster via the Mungo Brush road in order to beat the unions and get the job started.
The following history was taken from Norm Walker's records.
Jules was a member of the building committee, pressure was put on the builder and under the supervision of Jules and Terry Loane the work progressed at an amazing rate.
The original plan had the front entrance facing north and the back at the Sanderling Avenue end.
The committee reversed this, Jules Anseline had to do considerable re-designing of the interior as the kitchen and storeroom were in the wrong positions as were other things.
Jules, who had won the original re-designing of the Clubhouse and engineering design at no cost to the Club, again came to the party with a design for the dining room and was in that capacity at the time of the official opening.
July 1977 Nota "Golf News"
"The Club captain Jules, was seen on the course helping associates with their game.
Any associate who would like advice is welcome to attend this "Jules Angles Clinic".
He will also hold clinics for any interested members wishing to improve their game. A.C Hurle (President).
Jules was not only a great help with the building of the Clubhouse, he was also a good golfer.
By Anne JOHNSON
https://www.newsofthearea.com.au/vale-jules-anseline-hawks-nest-man-very-involved-within-the-community-56202