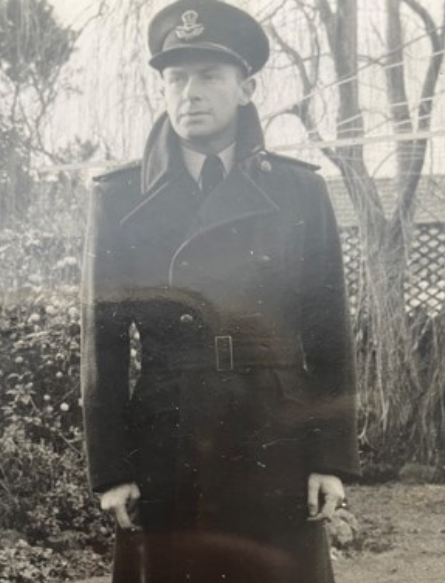 Kenneth Edwin Dear, B.A., Dip Ed, B.Ed., M.Ed.
16 December 1928 – 17 May 2022
MHS Staff 1954-1956
Ken Dear has died at the age of 93. Ken was a teacher at MHS in the glory days of the 1950s.
After completing his matriculation Ken entered the Teachers' College in 1950 and on graduation, was appointed to Melbourne High School, the same cohort as Neville Drohan, Phillip Newell and Keith Mill.
He was a teacher of history and was much respected. He was also an Assistant Master of the Drama Club in 1954 and served as a Pilot Officer in the Air Training Corps in 1956 and was Assistant House Master of Waterloo in 1956. He was also the teacher in charge of the United Nations Club. A friendly person – he participated actively in school life and was also an accomplished singer and many recall his singing duets with Lloyd Evans.
After leaving MHS he took 14 months leave without pay to travel aboard (England and the Continent), before teaching at Ringwood High School for the remainder of 1958 and was then transferred to McKinnon High School in 1959.
Commencing post-graduate studies at Melbourne University Secondary Teachers College in 1961 he completed his B.Ed. with first class honours and M.Ed. with prizes and significant publications in Melbourne Studies in Education and was appointed Head of the School of Social Studies, Rusden State College, which ultimately became part of Deakin University. He retired in 1987.
He reflected most fondly on his time at Melbourne High and often paid tribute to the opportunities the school had afforded him and the family.
His son Anthony Edwin Dear attended MHS 1979-1982. He became Associate Professor Dear M.B., B.S.(Hons), PhD and headed research at the Eastern Clinical Research Unit of Monash University.
Dr Alan Gregory, School Historian, Luke Savage, Honorary School Archivist and Anthony Dear