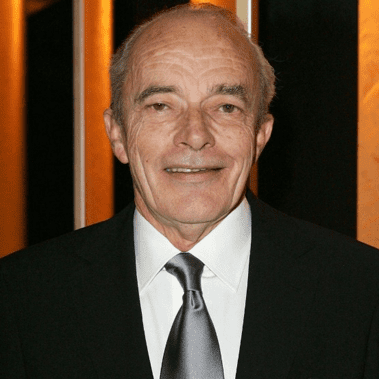 Vale – Leslie Allen Carlyon AC (28 April 1938 – 7 October 2018).
Les Carlyon was at Melbourne High 1956-1958, leaving at the end of Form 5. At school he had an involvement in the cadets. The word 'remarkable' aptly describes a career as a very successful journalist, a top class editor, and a writer who wrote with authority and elegance in the fields of the racing industry (he had a great love of horses), cricket, football, and war. His book on the Great War is regarded as a classic as is his superb book on Gallipoli. His war books are amongst the most readable.
He was born in Elmore in northern Victoria and grew up in a poor family in bushland but with much contact with horses. He became a great reader, although it is not clear how much MHS played in his desire to read and write. He started his career in journalism with the Sun News Pictorial, as a young reporter in 1960. He also taught journalism at RMIT, and then went to the Age. He was Editor of the Age (1975-76), Editor in chief of the Herald and Weekly Times (1985-87). After this post he continued as a journalist as well as writer – and his columns and articles were avidly followed. He covered everything from racehorses, to Bradman and to events of war.
Another notable old boy writer the late Harry Gordon described Les a writer who had 'gritty elegance'. In tributes by top journalists he has been described as the 'greatest wordsmith' or one of our greatest writers ever. Carlyon himself said 'he just pushed words around on a page'. Garry Linnell said of him 'When you wrote about sport you managed to make horses sound human. When you wrote about politicians you made humans sound like asses.' John Howard said his book The Great War was the best he has read about World War I. His book on Gallipoli helped revive public interest in Gallipoli. The receiver of Australia's highest honour – the AC – He also was awarded the Walkley Award for journalism in 1971, the Graham Perkin Journalist of the Year award in 1993, and the Prime Minister's Prize for history for his book in 2007 The Great War. Among his other books was one on Bart Cummings, (2011) as well as The Paper Chase (1982) True Grit (1996) Heroes in our Eyes (1998), Gallipoli (2001). Carlyon not only wrote well but had a magical touch in his writing. Les is survived by his wife Denise, three children (Richard, Patrick and Kate) and seven grandchildren. He had been in poor health for several years.
Farewell Les Carlyon- one of our great old boys.
Written by Alan Gregory