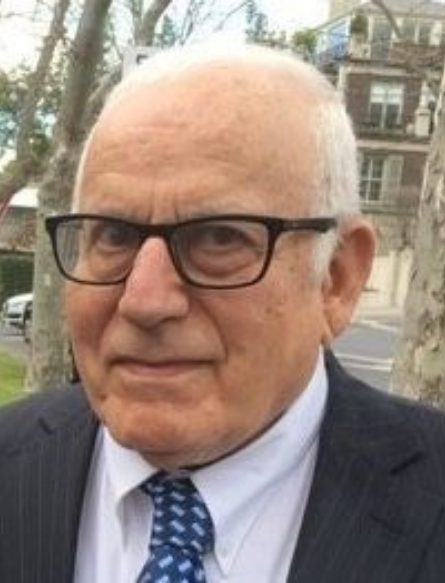 Lewis (Ludwig) Lustig, B.D.Sc., L.D.S.
26 June 1932 – January 2020
MHS 1946-1949
Lewis migrated to Australia in 1938 with his family from Germany where his family had lived for many generations. His father was a lawyer and was sent to Dachau in 1937 as a Jew, though fortunately after three months he was released, triggering the family to leave Germany.
At school, Lewis played the violet in the School Orchestra and passed his Matric in 1949, going onto study Dentistry at the University.
His brother, Bernard Julius, had also attended MHS 1944-1947 where he was a brilliant scholar, winning an Exhibition and Senior Scholarship and was in the School Debating Team. Bernard studied law, won the Supreme Court Prize and became a Barrister.
In January 1955 his brother was travelling to Sydney by car along the Hume with a friend and his friend's wife, when the car left the road near Benalla, hitting a tree, killing Bernard and his friend. A memorial scholarship was founded in his brother's name, a cause Lewis supported for the rest of his life. He was appointed Patron in 2016, having previously served as a trustee and being a generous benefactor. The scholarship supports a year 12 student embarking on university studies.
Lewis find here and his family were active in Jewish affairs in Melbourne, his father helped found the first B'nai B'rith lodge in Melbourne, his brother was a founding member of B'nai B'rith Youth Melbourne and one of its earliest presidents.
Married Eve Ruth Spitz in 1960.