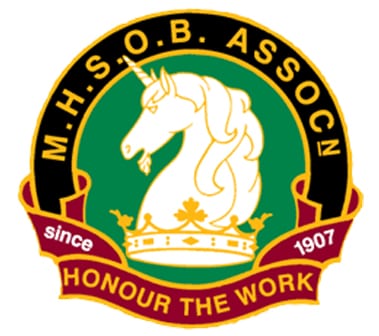 Vale – Marcus Heselev (2 November 1921 – 11 October 2009).
Marcus Heselev, a devoted family man and leading plastic packaging developer, has died. He passed away on Sunday 11 October 2009 without suffering and with his family around him.
He was born in Melbourne on 2 November 1921 of Russian parents. His father Benjamin, who had arrived in Australia in 1906, became a well known violinist and violin teacher. Benjamin met his wife-to-be, Fima, while on a concert tour in Jerusalem. Their other child was a younger daughter, Tama.
Marcus started school at Caulfield North and then went to Melbourne High where he in the Orchestra in 1939 as well as contributing various articles to The Unicorn. He studied metallurgical engineering at Melbourne University but was diverted into plastics.
The advent of supermarkets meant that fresh food had to be cut into portions and packaged to last on the shelves. So flexible packaging – airtight and attractive – was needed especially for chickens, other meat and cheese. This required sophisticated plastic film and machinery, which became Marcus's specialty.
Marcus worked for several large companies for almost 20 years but after suffering a heart attack on a business trip to Germany in 1973, decided to change his working life. He became a consultant with clients in Japan, New Zealand, South Africa, Germany and Israel.
His mother's cousin, a member of the Histadrut (Israel's trade union organisation), soon realised that he could assist in establishing plastics factories as kibbutz industries, and Marcus gained much satisfaction in working with several kibbutzes. In the 1990s, he began importing plastic film from Israel to Australia, winning six annual Israel trade awards.
Marcus was always ready to deliver a quirky line – often at his own expense. When asked how he was
feeling, he used to tell people: "If I felt any better I'd be dangerous."
Indeed, he could be called the man with the twinkle in his eye. A slight curl of the lip would telegraph his wry remarks. He loved receiving and telling jokes and in more recent years, many of these were told with friends and former colleagues via email.
He and his wife Margaret were a team for 55 harmonious years, bringing up their three sons and later enjoying time with their grandchildren.
Marcus and Margaret were members of the Eastern Suburbs Progressive Jewish community (now Leo Baeck Centre), where he served for a period as a board member. He was also a dedicated member of the B'nai B'rith Raoul Wallenberg unit, working in several roles including treasurer.
Marcus was a gentle, unassuming and quietly generous man who was taken seriously for his integrity, expertise and work ethic. His goal of achieving a 'good name' was certainly fulfilled.
He will be forever lovingly remembered by Margaret and sons Rob, Tony and John and their families.
Written by Tony Heselev (Tony is Marcus' second son, and Tony's son Sam attended MHS 2007-2010)