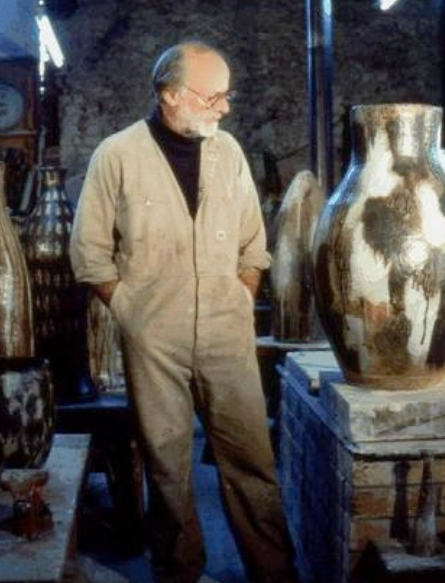 Milton Moon AM
29 October 1926 – 6 September 2019
MHS 1943
Milton came from University High School, but just for fourth form. He went onto study painting and drawing at the Central Technical College as well as privately with Margaret Cilento from 1949 to 1951, during which time his became interested in pottery.
In 1962 he became Senior Pottery Instructor with the Department of Technical Education, Brisbane. He received two significant fellowships allowing him to travel overseas, a Foundation Churchill Fellowship in 1965 and in 1974, as a Myer Foundation Geijutsu Fellow, he lived and worked in Japan.
He represented Australia at the first World Craft Congress, Montreux, Switzerland, in 1966. In 1967-68, he was an art tutor at the Architecture Department, University of Queensland. In 1969 became Senior Lecturer, Head of Ceramics at the South Australian School of Art. In 1975 he resigned from lecturing to work full-time at Summertown, South Australia in the Adelaide Hills where he and his wife established a workshop, home and gallery in a restored 1850s stone mill.
He was appointed a Member of the Order of Australia on Queens' Birthday 1984 for service to ceramic arts, particularly pottery and was made a Member of Honour of the International Academy of Ceramics in October 2015.
His works are held in a number of galleries and in 1991 a retrospective of his work was held at the Art Gallery of SA.
"In this, my 'ninetieth year,' over sixty of which I have been a potter, I remain concerned, if a little obsessed, with the challenge of making pots, which although belonging to a ceramic tradition of some eight thousand years or more, are undeniably and uniquely Australian. With all my changes of expression this has remained constant.