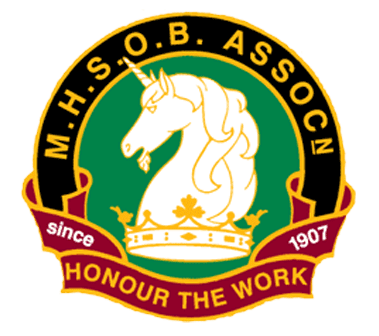 Peter David Brereton, B.A., M.Ed.
5 May 1930 – 15 January 2020
MHS 1944 – 1947
Peter previously attended Caulfield North Central School and quickly became involved in school life, captaining the Forrest House junior Baseball team in his first year. He was in the School Baseball team the following year, for the next three years. He was also involved in the Sentinel and the Unicorn committees, as well as contributing cartoons and a number of poems.
His Matric year was academically brilliant, with Honours in English Expression, English Literature, French, Modern History and British History. He won a Senior Scholarship as well as a Residential Scholarship to Queen's College.
At Melbourne University, he studied for his Bachelor of Arts and found time to perform in the Queen's College's production of The White Devil. This was an Australian Premier of the play by Shakespeare's contemporary John Webster. Reviews noted that he brought authority to his role of the Duke of Florence with much dramatic effect. He also performed in the TS Elliot play, Murder in the Cathedral, performed by the Marlowe Society.
After completing his degree, he entered the Department of Education as a teacher to begin a distinguished career. He completed his Master of Education in 1970 when he shared the Freda Cohen Prize, which is awarded to the most Meritorious thesis each year.
Alan Gregory