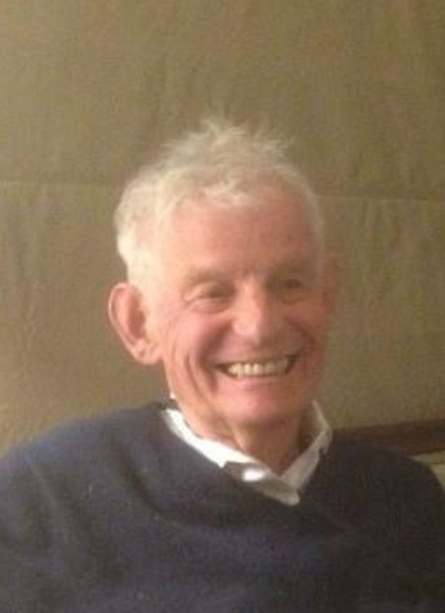 Vale – Peter Harry Larsen (1927 – 29 July 2020).
MHS Staff 1951 – 1956
Peter Larsen, a teacher, died on 29 July 2020, aged 93. Peter Larsen was at MHS from 1951-1956 and became a legendary music teacher at the school enhancing the standard of music and bringing to many students a fresh appreciation of music. He had completed his TPTC, then his BA and Mus Bac at the University of Melbourne. Peter was always youthful in appearance, and it is said when he first arrived at MHS, one of the prefects told him to stop running in the corridor as they assumed he was a
student.
After he left the school, the magazine Unicorn said of him:
"Mr Larsen arrived in 1951 and gave the school the benefit of his capable musicianship and youthful enthusiasm. His sincere interest in the musical education of the boys was soon rewarded by their whole-hearted co-operation and respect and to this we may attribute the outstanding success of the mid-year concerts and Speech Nights that have enhanced the reputation of the school. After an extended leave of absence overseas Mr Larsen went to the Burwood Teachers' College but he is maintaining his interest in the school by being conductor of the Old Boys Orchestra."
At the school he also organised the MHS Boy Walking Club, undertook house duties, and returned to the school helping with Music Camp in 1960, and was adjudicator for the House Chorals on many occasions. A capable violinist himself throughout his life he also conducted various musical groups both choirs and orchestras.
He became Head of Music at Burwood Teachers College, then at Geelong Teachers College and finally at Coburg Teachers College (which became the Philip Institute of Technology) from 1968 until his retirement in 1990. There were always choirs and orchestras along the way.
Peter retained his interest in MHS and a group of 1955 students always had him at their annual reunion function (dinner initially and then lunch as the group aged !) and he conducted the singing of the school song and other favourites (eg The Stock Riders Song). When Lindsay Fox was at a charity event, he paid for the right to conduct the Melbourne Symphony Orchestra he passed that right on to Peter. Peter studied up the music he was to conduct (indeed I saw a marked score and he had rung certain members of the orchestra ahead who had solo parts). Peter conducted superbly, so well that the orchestra gave him an ovation at the end. Lindsay, who had been a student of Peter's also took him to special concerts – as Peter became infirm, making sure a car and chauffeur looked after him.
Peter Larsen and his wife Pat were also regulars at the Old Boys luncheons. He and Pat had three sons and were close to their sons, their partners and four grandchildren. When Lindsay Fox was in Turkey – as part of his role fund raising for the ANZAC Centenary he met the Australian Ambassador, James Larsen. On finding out James was the son of Peter, insisted James ring Peter and he sang the school song down the phone to Peter in Australia.
After retirement Peter continued in music teaching at the Council for Adult Education and the University of the Third Age. He did this for over twenty years. He also featured as a presenter to the classical radio station 3 MBS and was noted for his slot on Mondays for the segment 'Chamber Music and Song' on Monday nights. He did this for 25 years.
He was also a keen bush walker mainly in Victoria and Tasmania, as he had a great love for the Australian bush. Those who he taught at MHS well remember this outstanding teacher who made an enormous contribution to music and music education in his long and productive life.
Alan Gregory