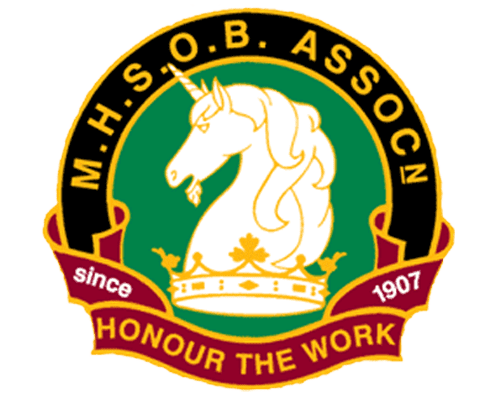 Vale – Peter Ernest Simpson (14 April 1939 – 20 October 2020).
MHS 1953-1955
Peter attended Gardiner Central School and was noted early on for his mathematics skills. He was a member of the Cadets, rising to Corporal and played in the Military Band. Many years later he would listen with delight to a recording of the 1955 Speech Night and his band performing Star Dust.
He joined the Commonwealth Public Service in 1958 in the Income Tax Branch (then part of the Department of the Treasury), which he would remain with throughout his career. Peter married Judy and they are the parents of 7 children, one of whom, Jan, predeceased him. They moved to Canberra late in 1969, and his parents, Herbert Charles Simpson and Edna Emily May (Nena) Simpson travelled to Canberra to help them move and settle in just before Christmas. His parents were returning to Melbourne with their daughter (who was driving) when an oncoming vehicle who's driver had fallen asleep hit them. Peter's parents were both killed, his sister severely wounded and not expected to live, though she subsequently recovered. The driver and child of the oncoming vehicle suffered minor injuries. Nena's friend, Edna Meade became close friends of the family, often travelling to Canberra over the coming decades. Two of Edna's grand-children attended MHS, Luke Savage MHS 1993-1996 and David Meade MHS 1983-1985.
Peter was posted to the USA in the 1970's, a significant logistics exercise with seven children. Peter's career continued to rise, he was appointed First Assistant Commissioner, Legislative Services Group in 1991 and was appointed Second Commissioner Of Taxation from 27 May 1993. He was also Acting Child Support Registrar in 1996. He worked with Paul Keating as Treasurer as well as Peter Costello.
Peter enjoyed telling stories drawn from his own life, and they never lost any zest in their retelling over the years. Like many men of his generation, Peter relied heavily on Judy's strong support and commitment to the children. Judy continued to care for him at home through his declining health until doctors insisted he move into care.
Luke Savage, Honorary School Archivist