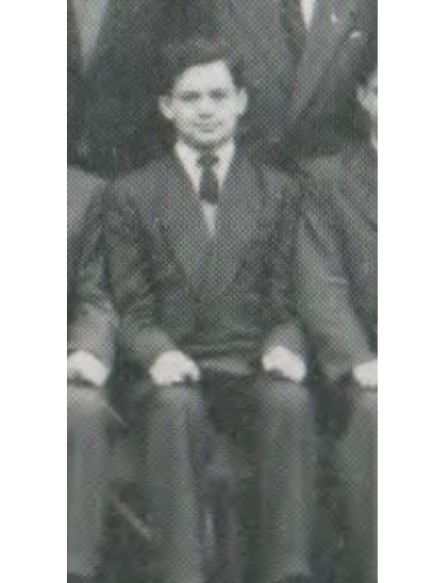 Professor Harry Redner, M.A.
1 February 1937 – 5 September 2021
MHS 1951-1954
Harry Redner was born in Stanislaw Poland, and being Jewish and holocaust survivors, escaped with his Mother coming to Australia in 1948. He attended MHS from 1951- 1954 where he was known as a deep thinker and intelligent scholar. He was also known as a skilled player of chess and was in the Yarra soccer team.  With a good Matriculation he gained a Commonwealth Scholarship and did a BA then MA at the University of Melbourne, with honours.
In 1965 he was appointed a research fellow at Adelaide University, and then in 1967 he was appointed to the Faculty of Economics and Politics at Monash University, where he taught political philosophy. He was a prolific writer and authored many books and was noted for the quality of his work.  His books include: In the Beginning Was the Deed: Reflections on the Passage of Faust (1982), The Ends of Philosophy: An Essay in the Sociology of Philosophy and Rationality (1986), (with Jill Redner) Anatomy of the World (1983) and Beyond Civilization; Totalitarianism, Globalization, and Colonialism; and The Tragedy of European Civilization.
His work at Monash saw him promoted to Reader.  The award of a Fulbright Fellow in 1987 saw him further his studies at the Institute for Social and Policy Studies, Yale University, and the University of California, Berkeley. On retirement in 1997 he was appointed an honorary professorial fellow, and was also appointed Professor at Haifa University, Israel, 1997, Technische University, Darmstadt, Germany, 1997-1998, and to the Ecole des Hautes Etudes en Sciences Sociales, Paris, since 2000.
A brilliant scholar with a world reputation, Harry's promise was clear at MHS and he was a much liked student.
Dr Alan Gregory, School Historian and Luke Savage Honorary School Archivist.