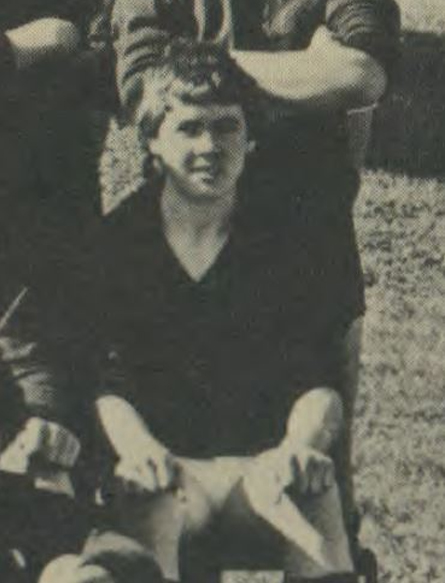 Vale – Richard "Dick" John Terrens (12 June 1966 – 29 August 2020).
MHS 1980-1983
Dick was a noted footballer, playing in the Under 15, Under 17 and 2nd team's during his time at Melbourne High School, as well in the school Athletics team.
A Licensed Surveyor for 25 years, working within the private and public sectors, he was a person you relied on for sound advice. He had a passion for his profession that he mastered, passing his learnings on to many. His depth of knowledge was highly valued by Land Use Victoria and the broader surveying profession.
A humble, honest, intelligent, and generous man that we admired and respected, personally and professionally. Nothing was ever too much trouble, always willing and able to help.
https://tributes.theage.com.au/obituaries/141759/richard-terrens/
It was with great sadness we received the news that Dick Terrens, past FJFC coach and mentor, passed away on Saturday morning, 29 August 2020. Dick was struck by a car while riding his bike near his home in Eganstown, and tragically died at the scene. Dick is survived by his wife Karen and sons Riley and Owen.
Dick began with the FJFC in 2006 when he helped Michael Kinens coach the U10 Blues to a premiership in Riley's first year. The following two years, Dick coached Riley's team before moving across to coach Owen in his first year of U10s. At that time, Kevin Barlett reserve in Richmond was the team's home ground, so many early chilly Sunday morning was had encouraging the team to do their best while the fog was lifting from the ground. While he was coaching Owen, Dick never stopped being involved in other areas of the Club, helping Riley's team when he could, mentoring other newer coaches joining the Club, culminating in Riley's final year when Dick was Colts Coaching Coordinator. That year, Riley and a handful of other U10 Blue players finished their junior career the way they started, with a Premiership and Dick alongside them again.
There would be many coaches during this time at FJFC who would model their coaching style on Dick's.
Dick was also instrumental in being at the forefront of FJFC's football development as one of the key members to implement and shape what we all know today as the Coaching Development Committee.
The footy card pictured below was from his U10 team which they had done in Dick's first year of coaching. You will see Dick's quote on the back of the card fully embraces the FJFC ethos and still stands today as one of our key foundation principles.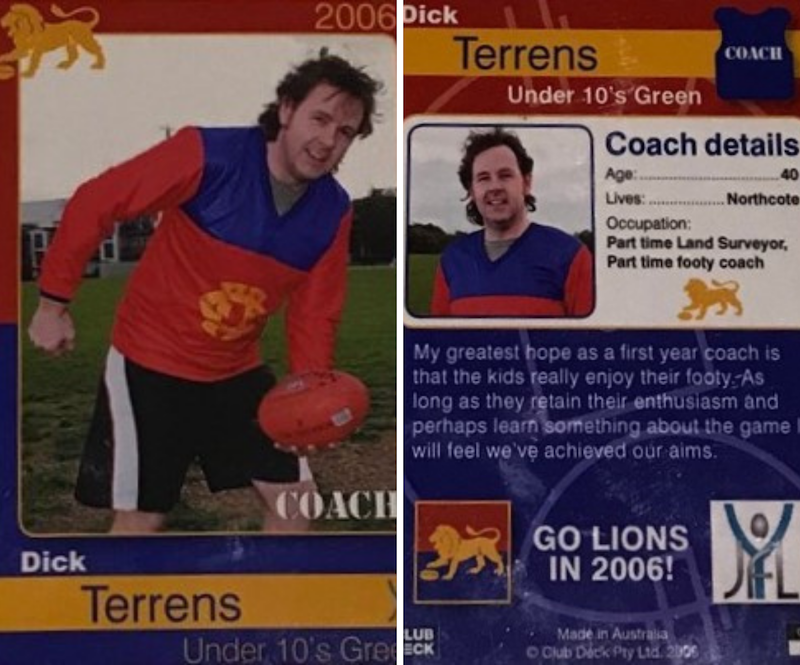 Dick will also be fondly remembered by the Westgarth Primary School community where he was actively involved in the School's activities and a key member of the Fete organising committee during the boy's time there.
Dick, you will be sadly missed by all. https://fitzroyjuniorfc.com.au/news/vale-dick-terrens/