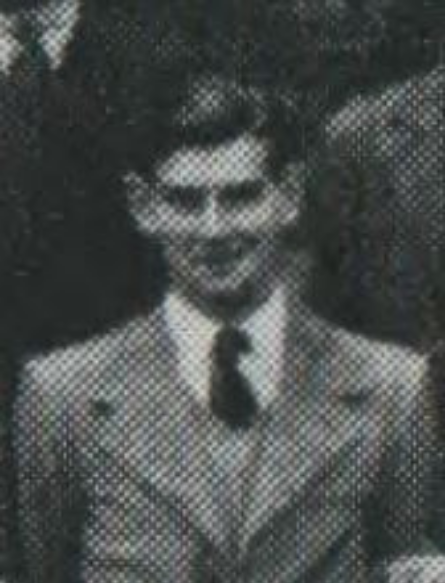 Robert Arthur Bland, B.Arch.
13 December 1926 – 5 June 2020
MHS 1940-1941, 1948
Robert returned to MHS in 1948 as an Ex-Serviceman (having served in the Royal Australian Navy May 1945 to February 1947) receiving Matriculation Honours in Physics.
Luke Savage, Honorary School Archivist
VALE ROBERT ARTHUR BLAND
He served in the Navy at the end of World War 2. After he was demobilised in February 1947, he studied architecture at the University of Melbourne where he was strongly influenced by Roy Grounds.
After graduating in 1954 he assisted with documentation of Borland, McIntyre and Murphys' Olympic Swimming Pool. He joined the Royal Institute of Architects as an associate in 1955 before moving to Queensland where he registered as an architect in 1958 and was employed by Cook & Kerrison.
An early project was a modern, brutalist residence for the University of Queensland academics, Drs Wharton and Patricia Mather, on three stepped levels overlooking the river. Robert Bland was a partner in the firm by 1964 and after the death of Harold Cook and the retirement of Walter Kerrison, in the successor practices: Perry, Bland & Kennerson by 1979 and Perry Bland & Partners by 1987.
He worked on a variety of projects including the Wesley Hospital, "Pacific Point" at Surfers Paradise, the Arnott's biscuit factory, Virginia and the Gladstone town plan. Westpac was a continuing client for whom he designed branch premises in regional centres. As Cook & Kerrison was a successor practice to Hall & Dods, he took a great interest in the work of Robin Dods.
He became a Fellow of the RAIA in 1970. In his retirement, he travelled frequently with his wife Diana, sketching and painting the structures he admired.
His most recent trip in 2019 was to Greece and Italy where he visited the Acropolis and the Pazzi Chapel.
Written by Don Watson
https://www.architecture.com.au/archives/news_media_articles/vale-robert-arthur-bland