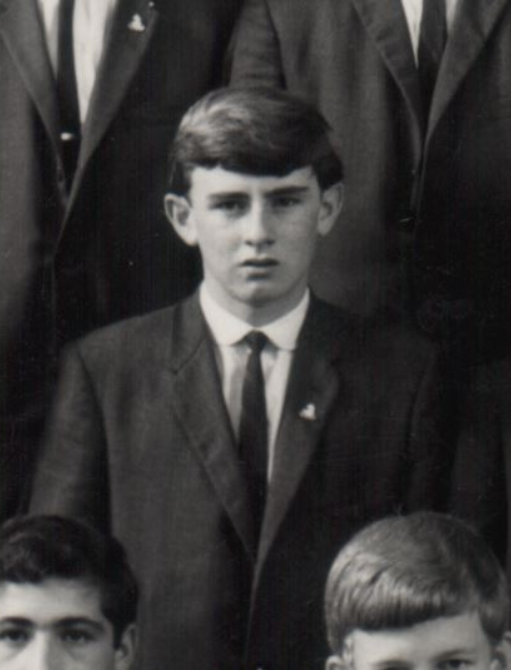 Simon Finlay Crean, B.Ec., LL.B.
26 February 1949 – 25 June 2023
MHS 1963-1966
Simon Crean's father, Frank Crean attended MHS in 1933 to complete his Leaving Honours from Hamilton High School, and after settling down in Albert Park, which he represented in both the Victorian and Commonwealth Parliaments, his three boys attended Melbourne High School.  David Crean MHS 1965-1969 studied medicine, before settling in Hobart, where he opened a clinic with Dr Brendon Nelson, and later entered the Tasmanian Parliament, becoming Treasurer.  Stephen Crean MHS 1961-1965 followed his father into the Commonwealth Public Service, before dying whilst skiing in 1985.
Simon played Tennis for Forrest in third form and was already noted for his red political leanings.  Matric Honours in Economics flagged his subsequent Economics and Law degrees at Monash University.  He then entered the Federated Storemen and Packers Union as Assistant General Secretary 1976 to 1979 and General Secretary 1979 to 1985.  He was elected Vice-President of the Australian Council of Trade Unions 1981 to 1983, Senior Vice-President 1983-1985 and President 1985-1990.  He resigned to contest the Federal Seat of Hotham, which he won, in 1990.  He was immediately appointed the Minister for Science (succeeding old boy Barry Jones).  After 14 months he was promoted to Primary Industry and Energy in the Cabinet, and then Employment, Education and Training from late 1993 until Labor lost government in March 1996.
Elected Deputy Leader of the Australian Labor Party under Kim Beazley, he succeeded to the Leadership in 2001, but was replaced before facing an election, the first Labor leader to have done so.  With a return to Government in 2007, he was Minister for Trade for nearly three years, and after a series of positions, Minister for Regional Australia, Regional Development and Local Government and the Arts from 2010 to 2013.  He retired from Parliament at the 2013 election.
He was on the Council of Monash University from 2014, and Deputy Chancellor from 2020 until his death. Chair of the European Australian Business Council (EABC) and Australia-Korea Business Council as well as the McClelland Gallery and Sculpture Park.
Simon was awarded an Honorary Doctorate of Literature by Deakin University and a Centennial Medal in 2001.
By Luke Savage, Honorary School Archivist