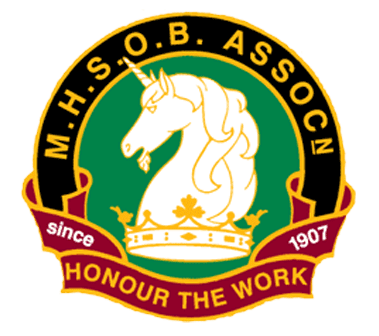 Vale – Walter Davis Hardy OBE, M.A., B.Sc., Dip.Ed.
6 January 1911 – 8 January 2015
MHS Staff 1938 – 1939
His parents married in South Africa, Walter born and initially educated in the International Settlement in Shanghai, China, until 1926. when they travelled to England, then migrated to Australia. Studying at C.B.C. East Melbourne and St Kevin's, he was a brilliant Mathematics Student. The following year he started as a teacher at Eastern Road State School in 1929 and joined the Australian Militia Forces. After teaching at Shepparton High School, he joined MHS in 1938, the same year he married Eileen Mary Derry. He was known as the Gentleman with the Scientific Mind, and when he spilled Nitric Acid on his fingers during an experiment, he self-effacing describing it "as being in the cause of science".
Walter was also a Forrest House Master and helped run the Boxing Club. After two years, he left to join the R.A.A.F. where he had various postings in the Education Services, rising to Squadron Leader. He transferred in 1948 to the R.A.A.F. College as Senior Lecturer, then Director of Studies 1953-1960, taking over from fellow MHS teacher Alexander James Black who had started at MHS in the same year as Walter. Group Captain Black, the founding Director of Studies, died in Karachi in 1954. Walter was then Warden and head of Aeronautical Science Department 1960-1976 following the association of the R.A.A.F. College with Melbourne University. He rose to the rank of Wing Commander. He was awarded Officer of the Order of the British Empire on New Year's 1961 for services to the R.A.A.F. College.