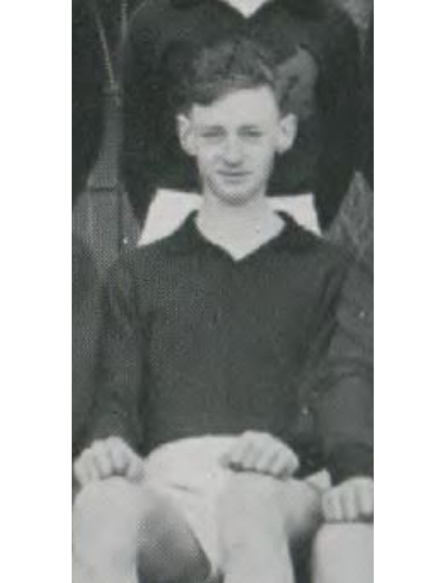 Wing Commander John Tice Gellibrand, OAM.
11 July 1934 – 9 April 2019
MHS 1948-1951
John was an active student, was goalie for the School Soccer team for two years, was a Librarian and secretary of the Young Farmers Club.  On leaving MHS he joined the Royal Australian Navy as a midshipman, he saw sea service aboard H.M.A.S. Melbourne and H.M.A.S. Voyager.
Luke Savage, Honorary School Historian
---
It is with sadness that we advise that one of our valued Legatees, John Gellibrand passed away yesterday in hospital at Moruya NSW. Legatee Gellibrand was a highly respected Legatee attached to the Wollongong & South Coast Legacy Club. John has been an exceptional Legatee for some 26 years, and was of course, the grandson of General Sir John Gellibrand, one of the original founders of Legacy.
Legatee Gellibrand joined Wollongong & South Coast Legacy in October 1993, following a career as a Naval Officer (Lieutenant) 1952-1964 and then transferring to the RAAF (1964-1977) rising to the rank of Wing Commander before retiring to Moruya NSW.
He served as Chairman of the Narooma Legacy Group for a number of years and as a Board Member and Public Officer of Wollongong & South Coast Legacy.
He was also active in many other community organisations in Eurobodalla and was awarded the Order of Australia Medal for service to his local community on Australia Day 2019. He was to be invested with that honour today at Government House Canberra.
https://www.facebook.com/126391500743255/posts/vale-legatee-john-tice-gellibrand-oamit-is-with-sadness-that-we-advise-that-one-/2122100327839019/